The Savagery and Civility of the Thanksgiving Feast
A celebrated image of the first Thanksgiving presents an idealised view of a troubled relationship.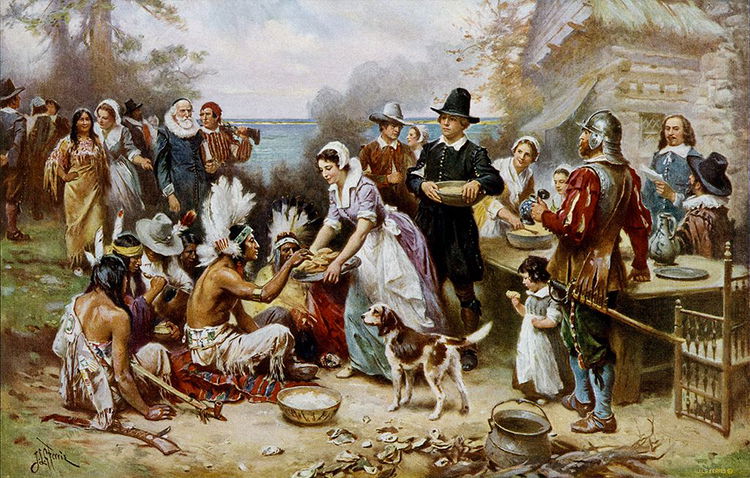 More than any other image of Thanksgiving, Jean Leon Gerome Ferris's 1912 illustration, The First Thanksgiving, 1621, captures the modern, idealised view of English colonists and Native Americans celebrating a harvest feast in friendship. Completed as part of series, Pageant of a Nation, depicting key moments in US history, few would now be surprised to discover that the work carries an ideological message.