State policy, clerical abuse and the intellectually disabled in 1950s Ireland.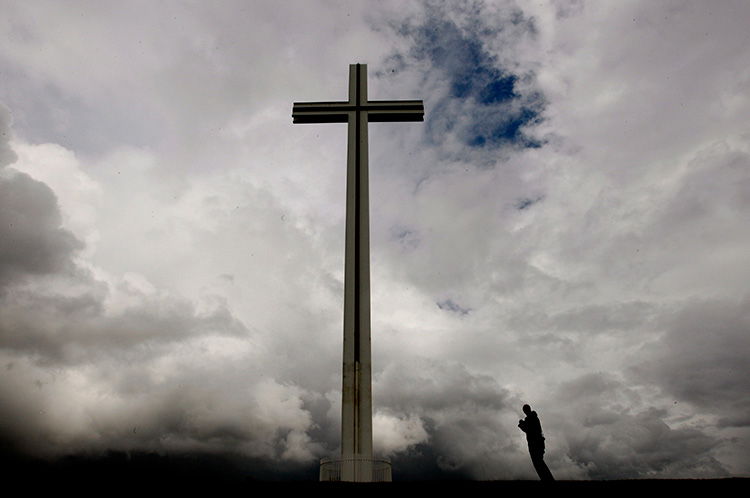 They took the liberty of doing things ... an awful lot of evil things … I was only a young, innocent boy and I went through evil things that I didn't want to go through. I went through their devilish hands … I was only dirt
So reads the pseudonymous account of 'Graham' from the 2009 Report of the 'Commission to Inquire into Child Abuse' (The Ryan Commission). Graham was sexually abused as a child at a Catholic-run special-needs institution, Our Lady of Good Counsel in Glanmire, Co. Cork. Tragically, Graham's experience was far from exceptional. The publication of many recent reports all go to show the widespread abuse of vulnerable children in Catholic-run institutions in 20th-century Ireland and, in particular, the abuse of intellectually disabled children within institutions designed for their care. Concluding his testimony, Graham posed a question: 'Whose idea was it to grab children and fill their schools up … [without the authorities] knowing what was going on?'
Answering Graham's question is challenging and requires an examination of state policy towards intellectually disabled children in the 1950s. This was a pivotal period for disability care, in which Catholic-run institutions became the central component of Irish state disability policy. Indeed, their capacity more than doubled through the 1950s.
A predominant force shaping state policy was that of 'subsidiarity'. This idea, which originated in Pope Pius XI's 1931 encyclical (a papal letter sent to all the bishops), Quadragesimo Anno, held that 'the task of the state … was to facilitate activity by other groups and persons within the community but not to supersede these if they were working with reasonable efficacy'. In the case of the intellectually disabled, this meant encouraging the development of voluntary sector efforts to care for this group. The state should not involve itself directly in the care of the disabled; such an idea was 'a great evil and disturbance of right order'. The spread of subsidiarity was aided by a more general shift in governance from the late 1940s, as the state became 'more totally committed to Catholic concepts'.  
A second probable reason lies in bureaucratic inertia within the Department of Health. Minutes from a department meeting in November 1953 show that there were three possible avenues 'for providing [further] accommodation for mental defectives': Catholic-run institutions, Catholic-managed institutions with lay staff, or institutions operated by local councils. Yet the only one to be considered was Catholic-run institutions. At the same meeting, Dr Dolphin, a senior civil servant in the department, noted his plans, already in place, to visit a number of religious orders to 'enquire into their capacity for undertaking the care of Mental Defectives and the possible location of an institution which they might set up'. 
This does not account for the lack of state scrutiny. Testimony to the Ryan Commission described an unremittingly harsh regime for resident children, which included a deficient diet, emotional neglect and physical and sexual abuse as part of daily life. Shockingly, this deficient form of 'care' was described by many witnesses who attended such institutions until the late 1980s. A key reason for the lack of oversight lies in the venerated position of Catholic religious orders in Irish life. In the Irish Parliament (Dáil Éireann), the work of religious orders was incessantly portrayed as beyond reproach, with members of Parliament (Teachta Dála) describing how it was 'a revelation to go into these institutions and see the spirit of devotion, self-sacrifice and loyalty' displayed by orders in the care of the intellectually disabled. Such veneration may account for why Graham's institution did not receive an official inspection from either the Department of Health or the Southern Health Board 'between the period 1939 and 1990'. The only indication of any kind of reform came from an attempt to recruit lay females to work in male-only institutions. When the religious orders objected to this, however, the idea was abandoned.
To even begin to answer Graham's question requires taking into account a diverse range of influences that shaped mid-20th-century Ireland. These forces determined the form of care for children with intellectual disabilities, which left the state as the funder for a network of privately run, uninspected institutions. Combined with the veneration of the authority and probity of the clergy, the Irish state produced a toxically insular system of disability provision, in which the deficient care and horrific abuse described by Graham would flourish.
David Kilgannon is a Wellcome Trust PhD researcher based in NUI Galway in Ireland.