History Today 2020 Calendar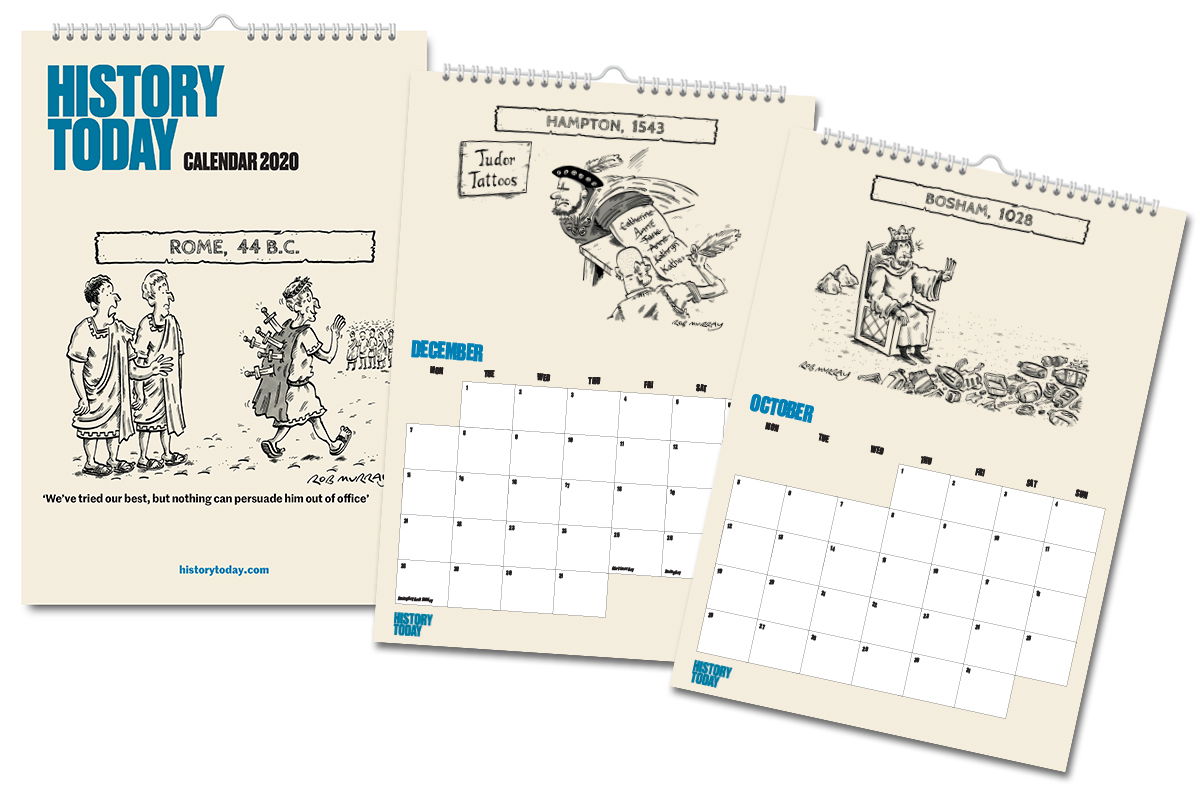 Enjoy twelve of our favourite Alternative Histories cartoons with this high quality, spiral bound, A4 wall calendar.
Rob Murray's humorous illustrations have been entertaining History Today readers for years. This calendar is an ideal gift for all history aficionados!
Includes free postage. Please allow one week for UK delivery. Overseas delivery will take longer.