The conquest of Java, now part of Indonesia, is one of the least known episodes of British imperialism. But this short interregnum influenced the governance of the Indian Raj and proved a significant stepping stone in the career of the founder of Singapore.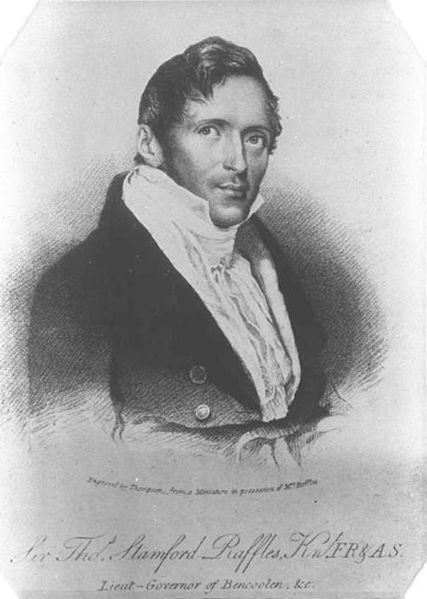 Thomas Stamford Raffles ("Engraved by Thompson, from a Miniature in posession of Mr. Raffles")
On the afternoon of August 4th, 1811 a fleet of 81 frigates, sloops and cruisers anchored off a little fishing village called Cilincing on the north coast of Java. Eight miles west along the muddy foreshore lay Batavia, the grand old capital of the Dutch East Indies. But these ships were not flying the flag of Holland: Union Jacks and the red and white ensigns of the British East India Company fluttered limply from their topmasts. As the sun slanted away towards Sumatra an armada of longboats ferried some 12,000 soldiers – redcoats and Indian sepoys – ashore from the ships. The British had arrived to invade Java.