The modern Olympic Games are an international phenomenon, often criticised for their controlling commercialism. However, as Mihir Bose explains, they owe their origins to a  celebrated novel set in an English public school.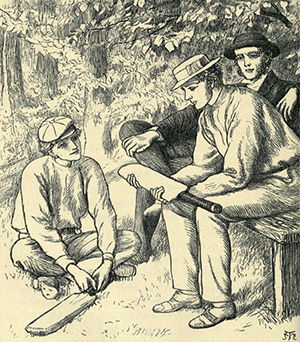 The death in June of the Cuban boxer Teofilo Stevenson provided an opportunity to remind everyone of the magical pulling power of the Olympics. Stevenson, who won three heavyweight golds in successive Olympics in 1972, 1976 and 1980 – he might have won a fourth had the Soviet bloc not boycotted the 1984 Los Angeles Games – was offered eight million dollars by an American promoter to turn professional. This would have seen him fight Muhammad Ali, then the undisputed heavyweight champion of the world. And with Ali having announced himself to the world by winning gold in the 1960 Rome Olympics this promised some fight. Such a contest might have been impossible given that Fidel Castro had banned professional boxing in Cuba. But it is Stevenson's words in imperiously rejecting the Yankee gold that have echoed down the decades: 'What is eight million dollars when you have the love of eight million people.'
As London becomes the first city to host the Olympics three times, many would like to think that in a world where sport has been converted from a pastime into a business Stevenson's words sum up the Olympic spirit. The Sunday Times may publish an annual sports rich list, to supplement its regular list of the British rich, but when it comes to Olympics the Britain of 1948 could almost be recreated. True competitors this time will not get free Bovril – the male athletes also got Y-fronts, much advertised as a new fangled innovation – but in many other ways 2012 can be presented as not that different.