'Under The Influence': Mesmerism in England
A rage for Mesmerism gripped society in London at the end of the 18th century, as it had in Paris and Vienna. But it was to be short-lived. The excesses of its devotees soon discredited the 'science' in the eyes of the public and it eventually became a vehicle for unbalanced fringes of society.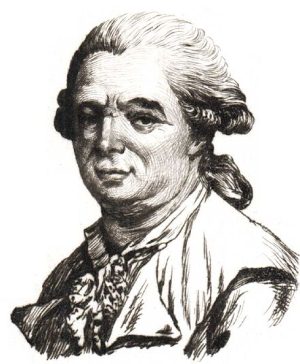 In 1785, Mesmerism first came to England. We know about Mesmerism today largely as the forerunner of later movements – hypnotism, which became important in Victorian medicine, spiritualism, and not least, psycho-analysis, since in his early practice Freud used Mesmerism as his therapeutic medium. But who exactly was Mesmer, and what impact did his ideas have when they first came to England?
Mesmer's own career is fairly well known. Born in 1734 by Lake Constanz in Swabia, Mesmer studied medicine in Vienna, and in his MD dissertation laid the foundations for his lifework by investigating the rhythms of the human body in health and sickness. Drawing heavily on Newtonian universal gravitation, Mesmer argued that ill-health was governed by planetary influence. Proceeding into medical practice, Mesmer found he was beset by the difficulties of treating nervous complaints. In 1773, however, he stumbled upon a cure for a chronic hysterical patient, Fraulein Osterlin, by getting her to swallow iron medicines and then attaching magnets to her body. She experienced exhilarating streams of fluids through her system, which Mesmer interpreted as the 'artificial tides' of magnetism. She was restored to health.