Thomas Cromwell: Brewer's Boy Made Good
Derek Wilson welcomes the emergence from the shadows of Thomas Cromwell, thanks to Hilary Mantel's prize-winning historical novels.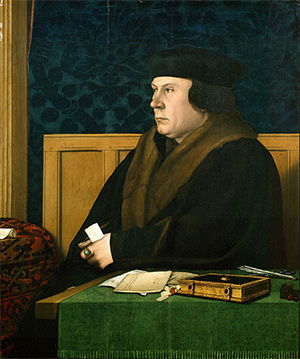 'And thus the whirligig of time brings in his revenges.' The accolades – and two Man Booker prizes – won by Hilary Mantel for Wolf Hall and Bring Up the Bodies, the published parts of her fictional trilogy about Thomas Cromwell, draw attention to one of the more remarkable rehabilitations in modern historiography. It is half a century since some of us were privileged to sit at the feet of Geoffrey Elton as he lectured on the 'Tudor Revolution in Government'. Hitherto Thomas Cromwell had been, for many, a rather shadowy, sinister figure and certainly a minister who bore no comparison with the more flamboyant Thomas Wolsey or the saintly Thomas More. Now he is acclaimed as the architect of the English Reformation and the brief era of his ascendancy (1532-40) is portrayed as one of the most formative in the nation's history.