At court, the twelve days of Christmas were a time for politics, intrigue and manoeuvre as well as for merry-making. Leanda de Lisle explores the mixed feelings induced in a courtier embroiled in the great affairs of the day, by two very different Christmases, just twelve months apart.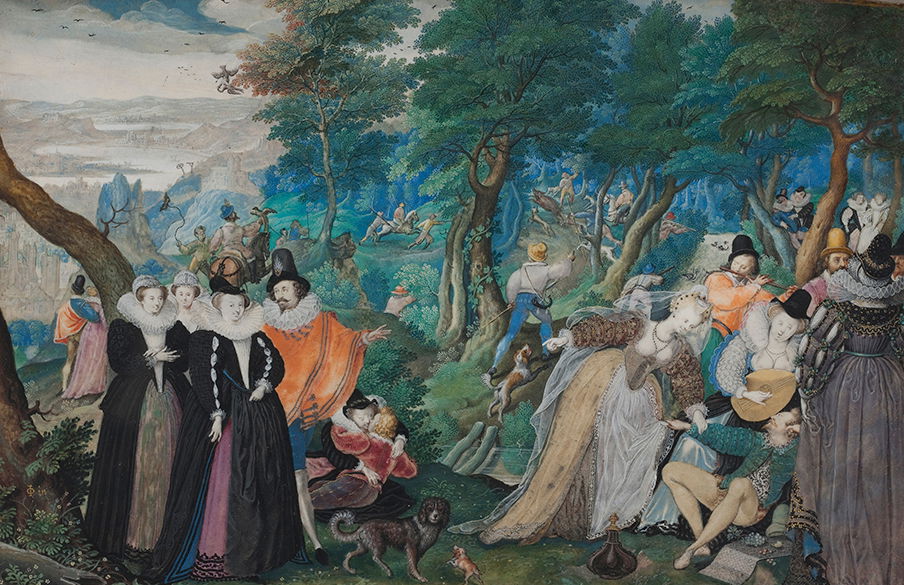 Queen Elizabeth's godson, the writer and courtier Sir John Harington (1560-1612), arrived at Whitehall in time for the Christmas celebrations of 1602/3. The twelve-day celebrations were expected to be dull, but the new Comptroller, Sir Edward Wotton, who was responsible for the day-to-day running of the palace, had tried to inject fresh life into them. Dressed entirely in white, he had organized dances, bear-baiting and gambling. Courtiers were playing for the highest stakes. As Harington reflected, Elizabeth was sixty-nine: she could not live forever. The country was on the eve of change, and Harington found the prospect as exciting as it was terrifying. For all Sir Edward's best efforts, this would not be a carefree season, but a time of jockeying for position in preparation for the regime to come, and overshadowed by the declining health of the Queen.
Whitehall Palace's ramshackle buildings had a fairy-tale quality in the winter light. The Great Hall was covered in chequerwork paintwork, and the Privy Gallery in black-and-white grotesques, a theme extended into the interior on gilded panelling. Soon after his arrival Harington was called for an audience with the Queen, and taken along a dark passage to the Privy Chamber. Elizabeth sat on a platform with the Archbishop of Canterbury, John Whitgift, beside her. His plain clerical garb contrasted starkly with her bejewelled gown and spangled wig. People believed that Elizabeth used her glittering costumes to dazzle people so that they 'would not so easily discern the marks of age'. But if so, she no longer considered them enough.