'Tamburlaine,' the Great Emir
The exploits of Tamburlaine, or Timur the Tartar, inspired the composition of one of the great English blank verse tragedies. But Marlowe's fantastic personage scarcely outdid the fourteenth-century conqueror.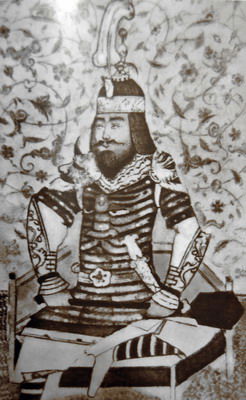 About noon on Christmas Day 1396, Sir James de Helly rode post-haste into Paris to Charles VI, with the news of the annihilation of the Christian forces in the battle of Nicopolis against the Turks. All but a handful of an army of European knights had perished in this last crusade. The Ottoman Sultan Bayazid invested Constantinople and awaited only the moment to add this ancient capital to his empire. The Byzantine Emperor Manuel, heir to the caesars, wandered through the impoverished courts of Europe pleading his cause.

Constantinople was for the time being saved not by the chivalry of Christendom but by the nomad hordes of Tartary, led by Timur the Lame. 'An old, white-haired cripple from the far east, an intellectual specialist in chess, theology and conquest, and perhaps the greatest artist in destruction known in the savage annals of mankind," swept through Asia Minor to the plain of Angora and there inflicted total defeat on the armies of Bayazid. The Sultan himself was captured, together with his harem and slaves, his capital city, and immense treasure. Constantinople was reprieved for another half century.