Jacob Middleton finds that, far from being a relic of a cruel Victorian past, corporal punishment became more frequent and institutionalised in 20th-century England.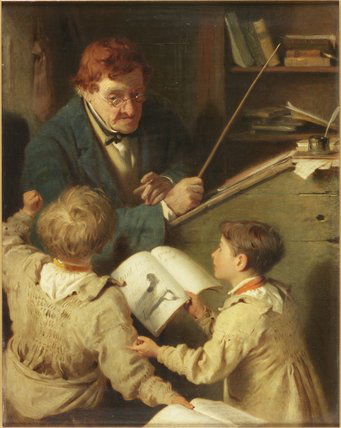 Whom to punish? by the Victorian artist John Morgan
The history of corporal punishment is important, both in itself and in what it tells us about progress and reform. In the early part of 1890 a teachers' newspaper, The Schoolmistress, complained that its urban readers were under the constant threat of violence. It noted that the 'rough language and violence heaped on teachers in some of the low and rough neighbourhoods of London and other large towns can hardly be imagined by those who have not witnessed it'. The image that the paper put forward was of a school system in a state of siege, with teachers fearing that they could be attacked at any time by the parents of their pupils. Though the lurid descriptions that appeared in The Schoolmistress were undoubtedly exaggerated for dramatic effect, they reflected a very real problem that afflicted schools at the time, which was a severe and ongoing hostility between parents and teachers.