Walatta Petros was a woman feared even by kings. Wendy Laura Belcher tells the story of the Ethiopian saint, her relationships with centuries of monarchs and the stories of the miracles she performed.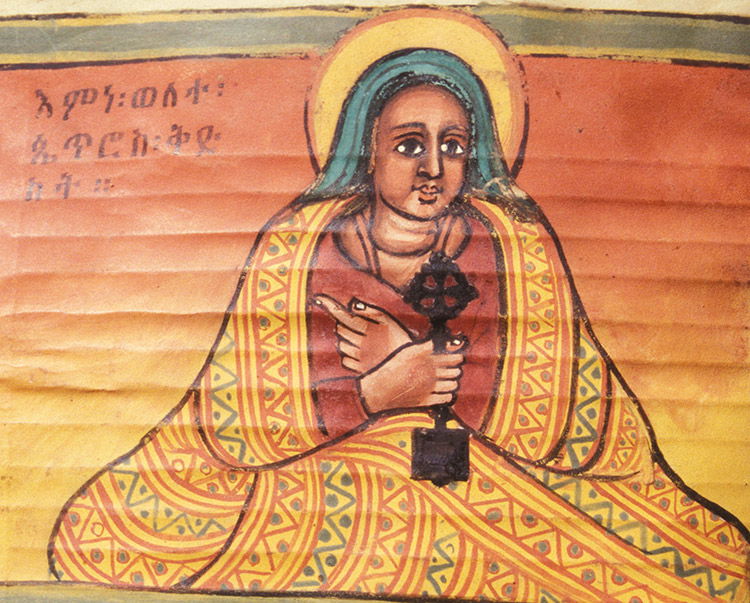 The 17th-century saint Walatta Petros was not the sweet and gentle angel that many might imagine when thinking of a holy woman. This Ethiopian leader was fierce, more given to reprimanding her devoted followers than comforting them and not above killing those who disobeyed her. It is not surprising, then, that she controlled the fate of kings.
When the Jesuits came to Ethiopia in the late 1500s, they managed to convert the Ethiopian king Susenyos from the Ethiopians' ancient form of Christianity to Catholicism and, in 1622, he commanded his subjects to do the same. Enraged, Walatta Petros went round the country to preach against him and his 'filthy faith of the foreigners', barely surviving the persecution of the king's soldiers, the rebuke of his court, attempted rape by her jailer, the perils of desert exile and the propaganda of the Jesuits. She, and the many noblewomen who joined her in refusing to convert, eventually succeeded in forcing Susenyos to rescind his conversion edict in 1632, thus ending a civil war and returning the country to the Ethiopian Orthodox Tawahedo Church.