During the troublous reign that began when he dethroned his cousin Richard, Henry IV encountered a long series of exhausting crises. He met his troubles, writes A.L. Rowse, with resilience and courage.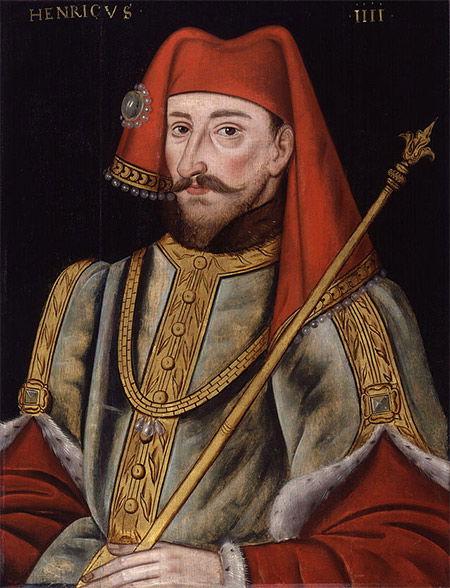 On September 30th, 1399, Henry IV had attained 'the world, the power and the glory' in taking his cousin Richard's throne; but he never knew any peace of mind or body again. His reign was full of trouble and anxiety, crisis after crisis, wearing down this strong energetic man, until well before the end he was prostrated with illnesses, when only in his forties a hopelessly sick man. Born in the same year as Richard, 1367, Henry was only forty-six when he died. It is as if the strain of kingship exhausted the strength of even the toughest.
We can see what medieval people thought, or rather how they reacted, from the ill omens at Henry's coronation that Adam of Usk recorded in his Chronicon, 'Three ensigns of royalty foreshadowed for him three misfortunes. First, in the procession he lost one of his coronation shoes: whence, in the first place, the commons who rose up against him hated him ever after all his life long.