As the world's refugee crisis is once again bringing the challenges of mass encampment to Europe, the camps of Britain's recent past could serve as a warning to today's politicians.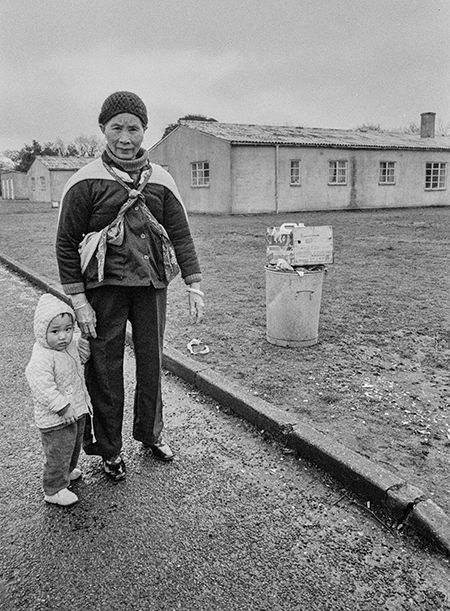 Vietnamese man and child at Sopley Refugee Camp, New Forest, 1980. (John Perivolaris)
Few think of Britain as a land of camps. Camps happen 'elsewhere': in Greece, in Palestine, in the global South. Yet over the course of the 20th century, dozens of refugee camps in Britain housed Belgians, Jews, Basques, Poles, Hungarians, Anglo-Egyptians, Ugandan Asians and Vietnamese. Throughout the century, British officials put tens of thousands of people – sometimes even their own citizens – in camps. This experience raised difficult questions that continue to plague the care of refugees. Were refugees in Britain 'free'? Could they leave and enter camps as they wished? Would they be allowed to settle where they wanted? The mobility of refugees was restricted, but never entirely controlled.