Prohibition in the United States
Jenny Bryce asks why the Americans introduced the 18th Amendment when the historical evidence suggested it was doomed to failure. This essay won the Julia Wood prize in 2000.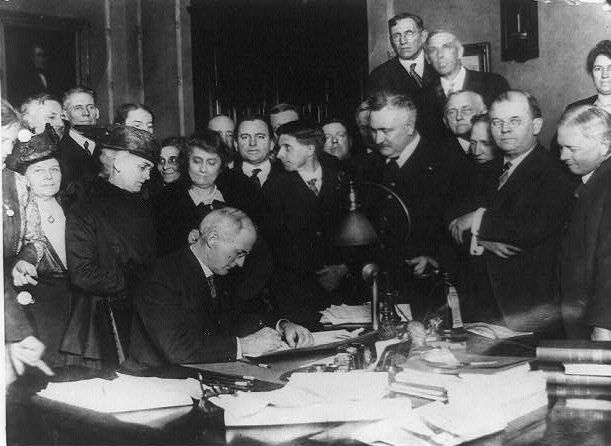 In 1920 a 200-year campaign culminated in the 18th Amendment to the US Constitution, which stated that 'the manufacture, sale or transportation of intoxicating liquors … for beverage purposes, is hereby prohibited'. Prohibition struck a chord with many citizens, who believed it would transform America into 'a law abiding, pure and healthy country' by alleviating alcohol's destructive effects, such as crime, poverty and low productivity.