One of the great conspiracy theories of the Second World War is that the ­Americans struck a deal with Mafia mobsters to ­conquer Sicily. Tim Newark exposes the truth behind this notorious story of Mafia collaboration.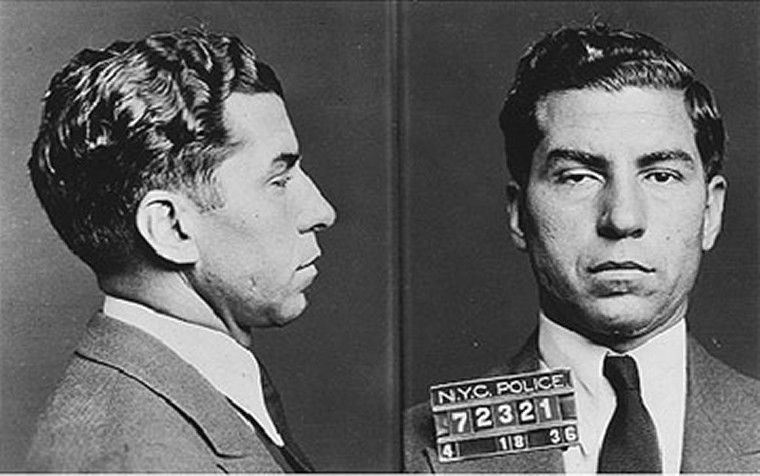 Despite Mussolini's successful crusade against the Mafia in the 1920s, it survived in Sicily and twenty years later Sicilian gangsters commanded tremendous influence in Europe and America. After Pearl Harbor and Germany and Italy's declaration of war on the US in December 1941, there were huge fears about an attack on America's Eastern seaboard. To protect New York and its docks, US government security agencies were anxious to talk to anyone who might help including the Mafia.
There are many anecdotes that support the notion that the US struck a deal with the Mafia to help them conquer Sicily. The most famous is that Allied troops and tanks rolled into Sicily in 1943 bearing yellow flags emblazoned with the letter 'L'. The 'L' stood for Sicilian-born gangster Charles 'Lucky' Luciano – king of the New York underworld in the 1930s. Luciano was in prison in New York State in 1942, but he still exerted tremendous influence. It is often claimed that, as a result of the deal he made with the US government to secure New York's docks from Nazi or Fascist sabotage not a single shot was fired by Italian troops at the invading Americans in Sicily.
The Second World War still casts shadows on the streets of Palermo. Near the harbour, around Piazza Fonderia, you can see the bomb shattered remains of buildings hit by the Allies in preparation for their invasion of the island. Along the Via Roma, you can step into the foyer of the Grand Hotel Et Des Palmes, little changed in its marble and mirrored luxury since Luciano stayed there in 1946, after being deported from the United States for mysterious wartime deals.