Paul Lay pays tribute to the Renaissance and Early Modern historian who was a pioneer of interdisciplinary scholarship.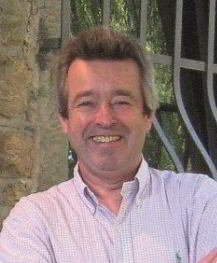 Kevin Sharpe, who died on November 5th at the age of 62, traversed the boundaries of history, art history and English to create some of the most original and incisive studies of the Early Modern period. The son of a crane operator, he took the classic route of gifted working-class children of his generation, from grammar school to university – in his case, Sir Joseph Williamson's Mathematical School in Rochester, Kent, followed by an open scholarship to read history at St Catherine's College, Oxford. His PhD, supervised by Hugh Trevor-Roper and published in 1979 as a monograph, pointed the way towards his later embrace of literature and art as a means of enhancing our understanding of the past: Sir Robert Cotton 1586-1631: History and Politics in Early Modern England not only studied the great antiquarian's political career, but also examined Cotton's relationship with poets and playwrights and the creation of his library.
After a spell as a research fellow at Oriel College, Oxford, Sharpe moved to Southampton University, where he spent two productive decades, becoming professor and director of research.
Arguably his most important work and certainly the most controversial was The Personal Rule of Charles I (1992), the near-1,000 page product of prodigious research, which attempted to counter the stubborn image of Charles as a weak king overshadowed by his father, James I, asserting instead that the much-maligned monarch was in fact a skilful and daring political operator.
In 2005 Sharpe was appointed Professor of Early Modern Culture at Queen Mary, University of London, having spent time in the United States as Research Professor at the Huntington Library and Mellon Professor at the California Institute of Technology. In recognition of his pioneering work in interdisciplinarity, he was also made an honorary professor in the Department of English and Comparative Literature at the University of Warwick.
At Queen Mary Sharpe founded the Centre for Renaissance and Early Modern Studies, the culmination of his intellectual ambition to embrace a variety of disciplines in order to shed greater light on the past. The seminars and public lectures he organised there, attracting speakers of world renown, were both stimulating and enjoyable. There was nothing pompous about him, though his adherence to the highest standards of scholarship was uncompromising. I, along with many others, can attest to the fun to be had at the post-seminar suppers that he hosted.
Diagnosed with a rare form of lymphoma in 2009, he appeared to have made a remarkable recovery. The sudden return of the disease and the speed with which it took hold came as a great shock. He had completed the final volume of his three-part study of the manipulation of power in Early Modern England, to be published by Yale University Press this year. The first two, Selling the Tudor Monarchy (2009) and Image Wars (2010), were received to great acclaim. The vast project is a fitting finale to the brilliant but sadly truncated career of a delightful man.