New Orleans: The Big Uneasy
Thomas Ruys Smith looks at the impact of Hurricane Katrina in the light of the city's historic troubles.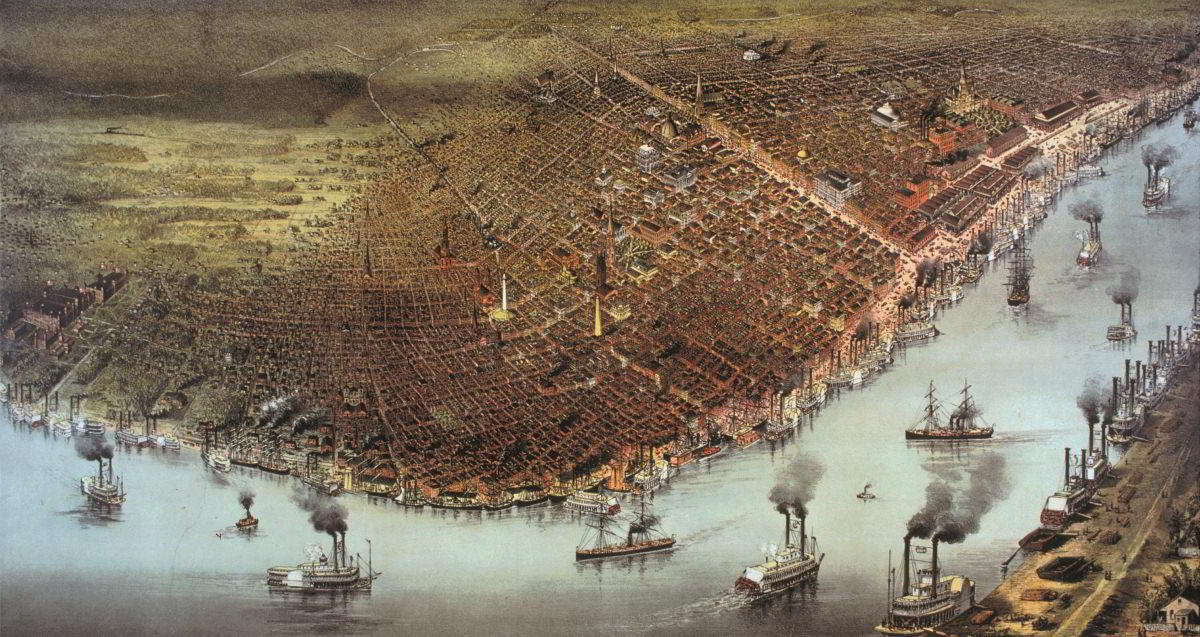 When Hurricane Katrina hit New Orleans in late August 2005 the city and its people suffered wounds that are still healing. While the rebuilding efforts continue apace, everyone seems to agree that the city that eventually emerges from the wreckage will be very different to the New Orleans that was swept away. But it was not just the physical city that was devastated by Katrina. Equally damaged was its carefully cultivated image as the city that care forgot. Shocked by the indelible images of destruction wrought by the hurricane and its aftermath, the world was presented with an unsettling and unfamiliar vision of a city that it thought it knew well.
For many years New Orleans had traded on a painstakingly constructed sense of itself as a tourist town. Before Katrina the city was famous the world over as one of America's most beloved playgrounds known for its food, its music, for Mardi Gras and the hedonism of Bourbon Street and for letting the good times roll. It was also a city that capitalised on its history – or, at least, selected highlights from its past. Picturesque locations like the French Quarter (the original colonial footprint of the city, famed for its wrought iron balconies and courtyards) and the Garden District (a neighbourhood whose streets are lined with stately 19th-century mansions) were preserved and marketed for the tourist trade.