Julia Swanson tells the extraordinary tale of her English grandfather and his family who were tragically caught up in the violence of the Mexican Revolution.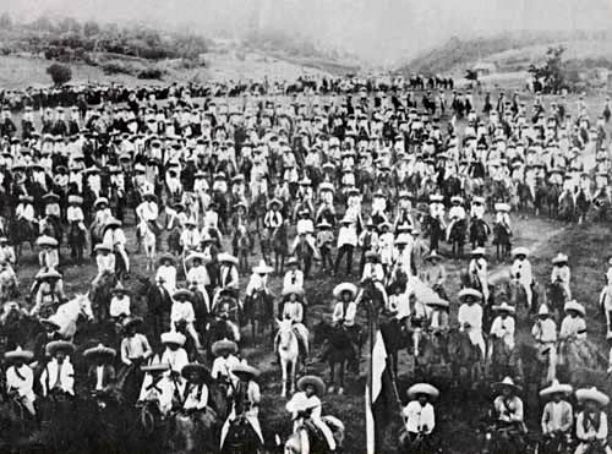 My grandfather, Frank Henry, was an English silver mining engineer in Mexico during the Revolution of 1910-20. This is the story of a family's harrowing escape from marauding bandits at the height of the Revolution. Sadly, it was without my grandfather, as he had been brutally murdered by the bandits while defending the family from attack.
Frank was born in 1872, the son of an English rector. He took an English degree at London University and became a teacher. But his true passion was for geology and metals, and he went on to study mining. After two years on the Yukon Gold Rush and a spell in Southern California learning to operate a gold mine, he returned to England to explore his career options.
Back in England, Frank met Edith, and they were married in 1903, when Edith was twenty-seven and Frank thirty-one. Frank was very excited about the silver mining opportunities in Mexico, and applied for a position with a British mining company with holdings there. English emigration to Mexico was not uncommon in those days. England had played a leading role in Mexico's modernisation, and the British community there was several thousand strong.  
In particular, Britain had significant interests in the Mexican silver mining industry. Silver was the glory of Mexico. Vast silver deposits had been found in the mid-1500s, and for centuries Mexico ranked first in world silver production, generating immense wealth to line Spanish imperialist coffers.