Monstrous Acts: Bestiality in Early Modern England
Erica Fudge explores a shift in attitudes towards bestiality in the sixteenth century and how this impinged on wider issues concerning human status.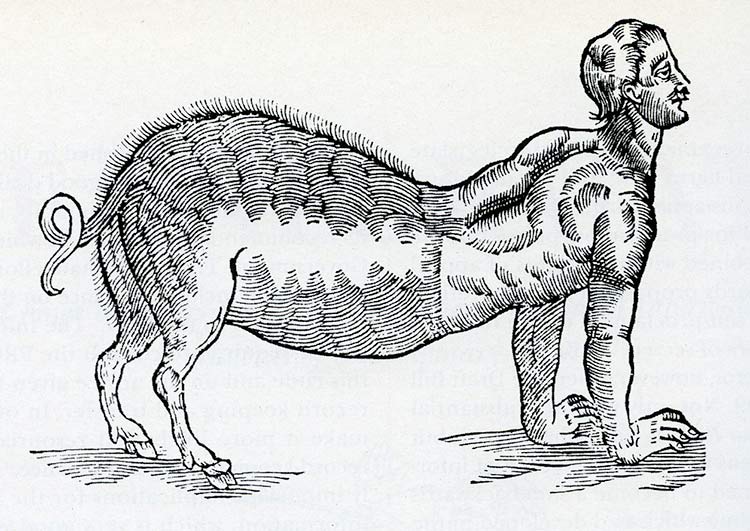 In 1670 Thomas Rigg of Hadmore in the North Riding of Yorkshire appeared before a Justice of the Peace. His deposition reads:
Upon Sunday last being the 22nd day of May betwixt nine and ten of the clock in the morning, as he and Elizabeth his wife were going through Gillimore town field ... they espied one Christopher Sunley of Gillimore aforesaid being upon a mare with his arms clasped about her loins, and jumping at her with his body, in beastly and unseemly manner for the time they were going about twenty yards. And saith that when he came off her he looked down betwixt his legs, then looking about him he espied this informant and his wife, whereupon he went to the other side of the mare, and laid him down.
The Riggs were not the only people to find their walks interrupted in the seventeenth century. In June 1656, for example, John Sweedale of Easby had a similar experience. He stated that: