Michael Oakeshott, The Philosopher Ploughman
Graham A. MacDonald reappraises the ideas and impact of the 20th-century political thinker, Michael Oakeshott.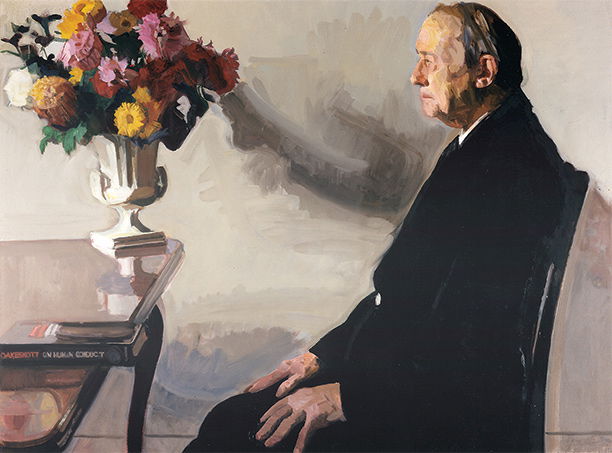 "Almost overnight, a world of ungracious fact had melted into infinite possibility; we who belonged to no 'leisured class', had been freed for a moment from the curse of Adam, the burdensome distinction between work and play. What opened before us was not a road but a boundless sea; it was enough to stretch one's sails to the wind. The distracting urgency of an immediate destination was absent, duty no longer oppressed, boredom and disappointment were words without meaning; death was unthinkable."
Michael Oakeshott, The Idea of a University (1950)
Michael Oakeshott (1901-90), considered one of the greatest English political philosophers, remained obscure during his lifetime. Nuffield College's Nevil Johnson was not alone in contending that, despite Oakeshott's reputation as a conservative, his morality of individualism also made him 'an unusual kind of liberal'. He possessed a 'disposition' to behave in a conservative manner but not the creed of party doctrinaires. While there has been growing interest in some aspects of his philosophy he still remains in the shadows. About his funeral in Dorset, his American friend Josiah Auspitz observed that Oakeshott would have enjoyed the event for 'there was nothing remarkable about it'. The presiding clergyman confessed to being startled when reading reports in The Times honouring the man who had been quietly resident in his parish for the past two decades.