From joyous spring rite to politicised holiday – Chris Wrigley traces the annexation of May Day through the efforts of the increasingly active labour movement in the early 1890s.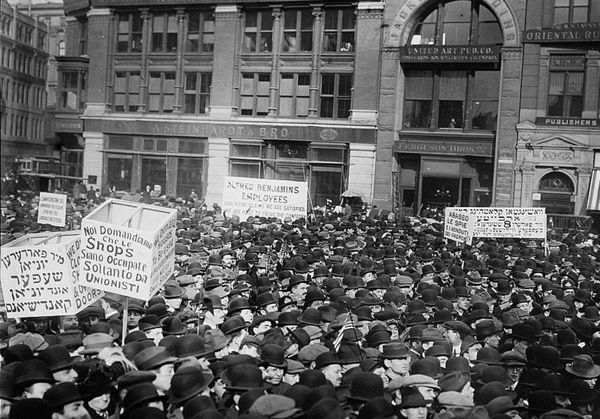 In May 1892 the editor of a Liberal provincial newspaper, the Leicester Mercury, observed:
May Day has been wrested from the rapidly decaying possession of the petty sentiments. The May pole has been dragged down to make room for the political platform and the little bands of gaily dressed lads and lasses with their displays of flowers have given place to processions of grimly practical men and women.
May Day has a long international tradition of holiday and festivity associated with the arrival of spring. But from 1890 May Day became the international labour movement's special day. Red May Days were days that aroused fear among many in authority in Europe and in other continents. In the United States the well-to-do saw its observance to be un-American and subversive, and instead, albeit reluctantly, often supported Labor Day as an acceptable home-grown alternative. In France May Day was to be the workers' own July 4th.
Eric Hobsbawm has argued that the workers' May Day was an 'invented tradition', something much needed in a period of rapid change, when old institutions and beliefs were being discarded and new ones were needed by emerging social movements to give them group identity and social legitimacy. It was very much in this spirit that in 1895 James Leatham, an Aberdeen printer and journalist, urged support for May Day: