Lucky Break: the Zimmermann Telegram
David Nicholas reveals the skill and good fortune behind Britain's First World War intelligence operation, and the coup by which the Zimmermann Telegram was cracked, tipping the balance in getting the US to join the Allied war effort.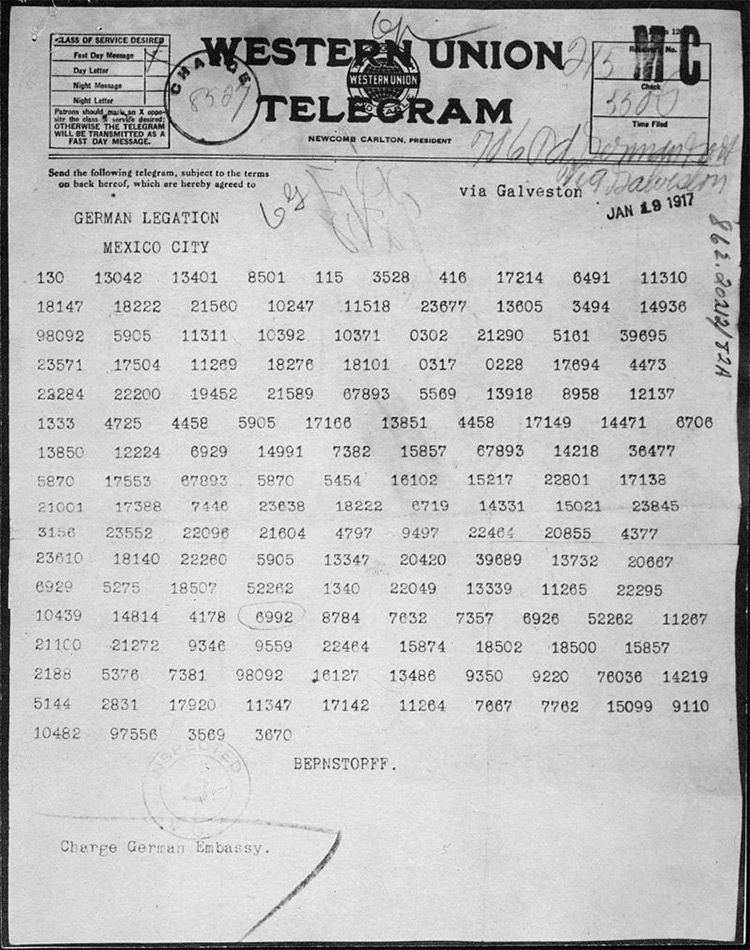 It is well known that the Second World War was significantly shortened thanks to the team at Bletchley Park, Milton Keynes, who cracked the code of the German Enigma machine, enabling the British to overcome the devastating U-boat campaign in the Atlantic. But fewer are aware of the Royal Navy's huge success during the First World War in reading German naval codes. At the start of the war, the Germans were operating three military codes. Within four months, the British were in possession of all of them.