Peter Hennessy looks back to his 1994 Longman-History Today lecture, delivered just as a revolution in British contemporary history was beginning to bear fruit.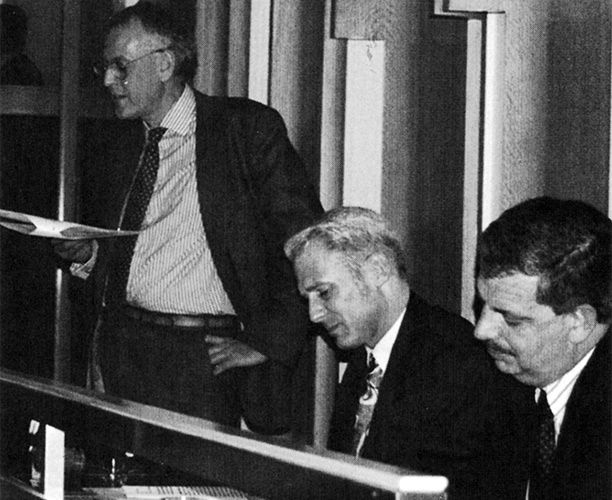 Revisiting my 1994 lecture on The Pleasures and Pains of Contemporary History is pure pleasure. Why? Because, though I scarcely sensed it at the time, we historians of post-1945 Britain, especially those of us with an itch to reconstruct the Cold War secret state successive British governments constructed from the late Forties to the late Eighties, were on the rim of a boom. For, after a bit of gentle pressure from the contemporary historians themselves, the Major Government (1990-97), through William Waldegrave, John Major's Minister for Open Government, invited us to let Whitehall departments know which files we would like to see from among the documents deemed too sensitive to declassify after the normal 30 years.
This we did initially in 1992 at two immensely fruitful weekend conferences with departmental record officers, organised by the Institute of Contemporary British History. The yield from the Waldegrave Initiative, as we called it, was cumulative and cornucopic. By the end of the Nineties 96,000 files had been re-reviewed and released.
The sensitivity of some of them surprised me, especially those drawn from inside the inner rings of Whitehall secrecy, dealing, for example, with nuclear weapons policies and procedures or intelligence and security. The figure must be double that now (though Whitehall stopped counting in 1998). And the 'Waldegrave Initiative' still rolls on alongside Freedom of Information, which, though passed into law in 2000, came into operation in 2005.
A substantial extra supply of documents is, for historians, the equivalent of a new currency with which to trade. The Waldegrave material has fructified in waves of theses, from undergraduate to PhD levels, and a flow of books about many, though not all, of the missing dimensions in our coverage of state activity since 1945. For example the Waldegrave dividend has played a key part in the production of de-fantasised intelligence history and rescued the subject from the airport bookstall genre. On a personal level I could not have written The Secret State (2002) without those Waldegrave-triggered declassifications.
There is more to come. Thanks to both the Brown Government (2007-10) and the Cameron-Clegg Coalition we now have a 20-Year Rule about to go live. The reduction from 30 years was conceived in the Labour years and is being implemented under a hugely sympathetic Liberal Democrat minister in the current government, Lord McNally, who has responsibility for the National Archives and public records policy. From January 2013 we are to get two years' worth of files released at the same time until the 10-year gap has been closed – yet another tranche of new currency with which we contemporaries can do business.
I am an optimist by nature. But even I could not have expected quite the archival benefits to come on that January evening in 1994 when I delivered the Longman-History Today Lecture.
Any regrets? Only one. It occurred to me when preparing Distilling the Frenzy: Writing the History of One's Own Times for publication last June. It is too late now, but how I wish I had written a historical study (admittedly, not easy to do) of the impact of gossip and rumour on British politics since 1945. After Gore Vidal's death this August I re-read his Palimpsest. A Memoir (1995). There I found his recollection of a dinner in the White House with President Kennedy. 'And gossip', he wrote, 'endless gossip, which then congeals into history.' Quite.