Why did the diplomatic deceits and deceptions that took place across Europe in the summer of 1914 lead to the First World War? Annika Mombauer seeks answers to one of history's most complex and controversial questions.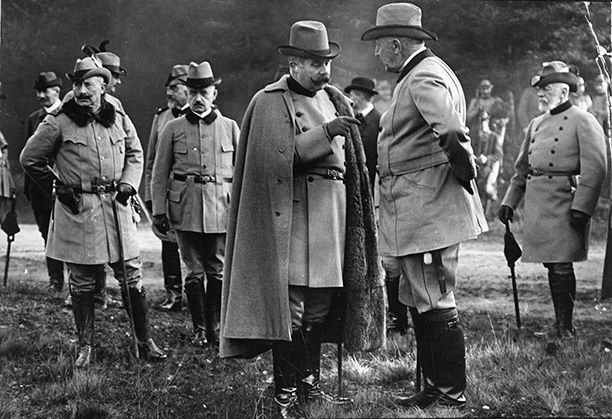 In June 1914 Archduke Franz Ferdinand of Austria-Hungary and his wife Sophie travelled to Bosnia, a province of the multinational Austro-Hungarian Empire. They had dismissed warnings that their lives might be in danger and, after three days in Bosnia, Sophie felt that any fears had been unfounded: 'Wherever we have been everyone, down to the last Serb, has greeted us with such friendliness, politeness and true warmth that we are very happy with our visit', she remarked. The following day, Sunday June 28th, 1914, the couple were assassinated in the Bosnian capital, Sarajevo, by Bosnian nationalists. This murder precipitated the July Crisis of 1914, five weeks of diplomacy and decision-making – far away from Bosnia – which led to the outbreak of the First World War, but quite how the deaths of Franz Ferdinand and Archduchess Sophie would lead to the deaths of millions has always been a vexing question.

Since 1914 historians, politicians and journalists have argued, often fiercely, about how and why the chain of events triggered by the assassination of the Austrian heir to the throne led to the July Crisis and, eventually, to the most devastating war the world had yet known. To understand this we need to untangle, first, why the attack occurred and why it mattered in political terms; secondly, to investigate the reactions to the assassination in Austria and Germany, which led to an escalation of the crisis; and, finally to examine the reactions in the capitals of the other Great Powers, which helped turn a Balkan crisis into a wider war.