From the mid-sixteenth century onwards, Japanese feudal lords competed with one another in the construction of massive and imposing castles. Today many of them have been lovingly restored.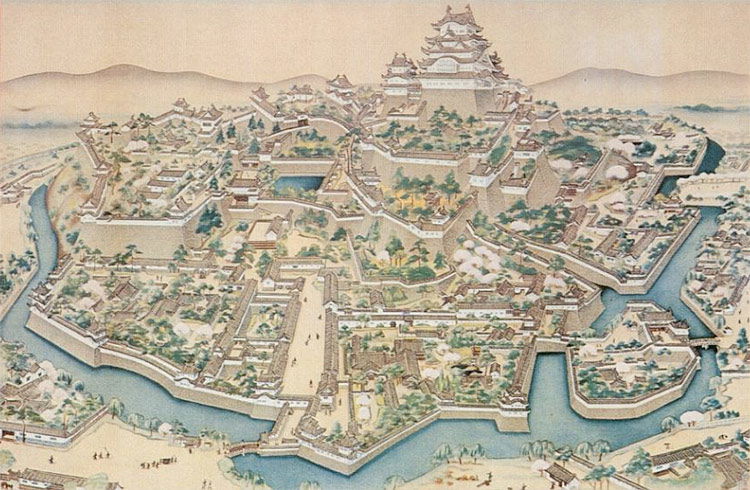 Not long ago a Japanese newspaper columnist complained that Japan was rapidly becoming a land of fake castles. For, in the first flush of their post-war development, the Japanese have evolved a form of "Instant History"; and throughout the country, either amid the apartment blocks, office buildings, department stores and factories of the cities, or on a hilltop in the suburbs, now rise the storeyed fagades of castles, newly restored—often in steel and concrete, rather than in the original timber, wattle and daub—but always with a loving respect for the structure and details of the ancient fabric.
A particularly noticeable feature of Japanese castles is their uniformity of design. Although they differ in size and exterior decoration they might all have been built according to the same set of plans. The great age of Japanese castle-building began with the arrival of the Portuguese in 1543, and continued through the next century. Earlier fortifications were rude structures of logs, and consisted of little more than a palisade surrounded by a ditch; inside the perimeter thatched shelters housed fugitive citizens during times of trouble.