James I, Parliament and Faction
John Spiller examines interpretations of the role of Parliament in the reign of the first Stuart king.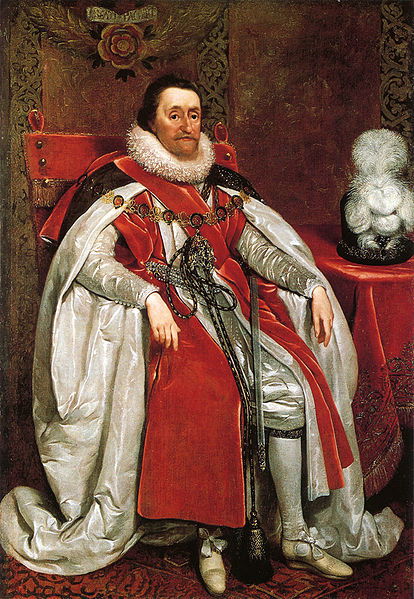 Portrait by Daniel Mytens, 1621
Nineteenth-century Whig historians such as Lord Macaulay and S.R. Gardiner tended to be fairly critical of James I's handling of the House of Commons, in the context of a 'high road to civil war' interpretation of his reign. William Notestein, speaking in 1924, seemed to continue in the same vein, arguing that 'Few kings have been so fitted by nature to call forth an Opposition' and that Parliament had somehow 'won the initiative' over the Crown by the 1620s in the long-term build-up to civil war. Particularly since Conrad Russell's writings in the 1970s, however, opinion has swung towards the view that relations between James and his parliaments were more harmonious than was once thought.  
Many historians and A-Level textbooks often ignore the House of Lords and focus almost exclusively on the Commons in a sort of 'high road to twentieth-century democracy' approach, but both Houses were important at the time. To really understand 'what happened and why' during the Parliaments called by James I, it is also vital to get to grips with the factionalism and personal rivalries at Court.