The Jacobites: Romantic but Realistic
Sarah Fraser examines Bruce Lenman's 1980 article on Jacobite exiles, part of a vigorous, influential rebuttal of a worn-out image.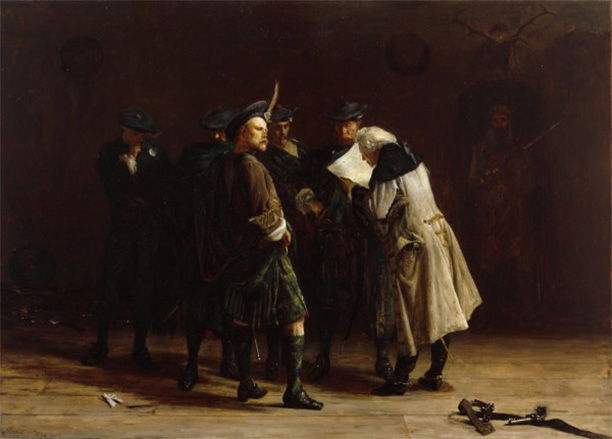 The Jacobites have always inspired writers, musicians and painters. The Whig interpretation of history also favoured the colourful view of Jacobites descending like Icarus from brave hearts to bleeding hearts, drifting in a melancholic daze, rueing lost chances. Yet this vision left Jacobitism up a creek, cut off from history's changing narratives, there to rot picturesquely until reformed into myth by the Romantics' love of ruins.