Columbus braved superstition and ignorance by sailing across the Atlantic when his contemporaries thought he would fall off the edge. So runs the legend, but Jeffrey Russell reveals here how the Middle Ages were maligned by the creative fiction of subsequent generations.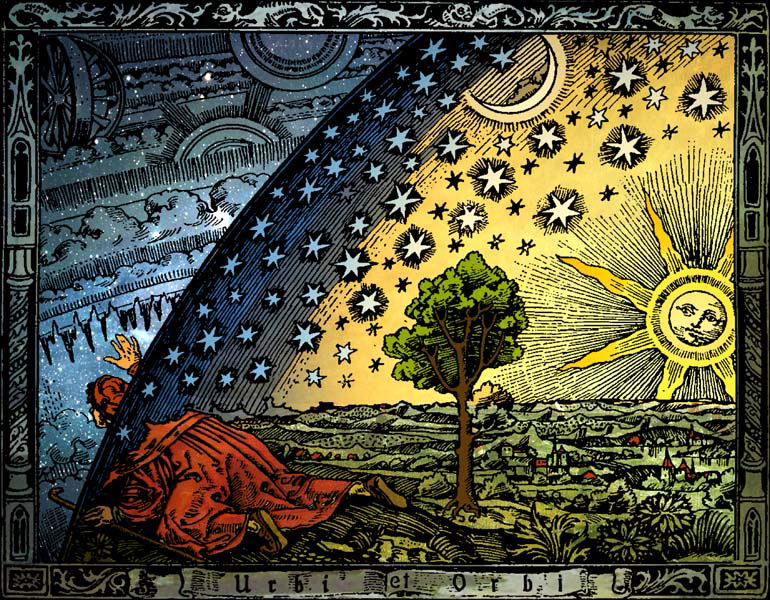 The story of Christopher Columbus's first voyage to the New World continues to be accompanied by a persistent and monumental error: the almost universally accepted fable that Columbus proved that the earth is round, to the astonishment of his contemporaries, who believed that it was flat and that one might sail off the edge. To put it in more sophisticated terms: the error is that one purpose, and certainly one result, of Columbus' voyage was to prove to medieval sceptics that the earth was round. In reality there were no sceptics, as educated people throughout Europe knew the earth's spherical shape and its approximate circumference.
This fact has been well established by historians for more than half a century, and the deeper question is, where did the mistake – the Flat Error – come from and why did educated people continue to believe it?
By the 1980s, a number of textbooks and encyclopaedias had followed scholarship in correcting the Flat Error, but it was recently restated in a successful book by the former Librarian of Congress, Daniel Boorstin in The Discoverers (New York: Random House 1985). Boorstin writes:
A Europe-wide phenomenon of scholarly amnesia... afflicted the continent from AD 500 to at least 1300. During those centuries Christian faith and dogma suppressed the useful image of the world that had been so slowly, so painfully, and so scrupulously drawn by ancient geographers.