Jane Everson highlights the social networks of the Italian academies, the first of their kind in Renaissance Europe.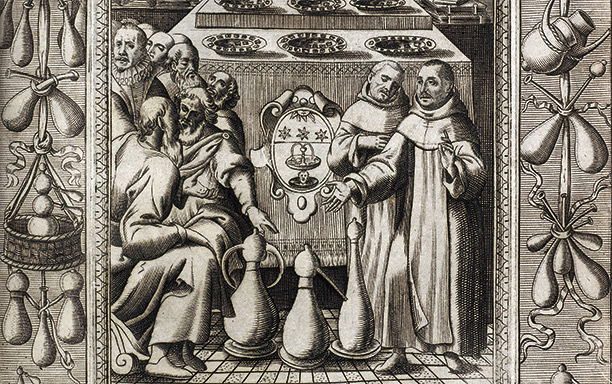 Their members were literati and men of erudition, all of them completely idle intellectually, and ready to write in verse or prose on any subject, however frivolous, for their amusement. … The names of these academies and academicians sound strangely in our ears today: the Impastato [the Doughy One], the Raggirato [the Swindled One], the Propagginato [the Propagated one], the Smarrito [the Lost and Strayed], and the like. And the members recited their talks, or as they called them, their 'prattlings' on salads, on cakes, on hypochondria … they sang of the vulgarest things and often the dirtiest.
Thus wrote Francesco de Sanctis, the 19th-century literary critic, whose scorn for the academies would matter little if it were not that his monumental History of Italian Literature continues to influence the Italian school curriculum and intellectual opinion. Ironically de Sanctis was a victim of the very playfulness that he regarded as alien to learning, but which, in the Renaissance, was inextricably linked to the pursuit of knowledge, as the oft-quoted tag serio ludere (serious play) reminds us.