Appeasement: Britain's Political Turning Point
The by-elections of 1938 are part of the long history of Independent Progressives in British politics.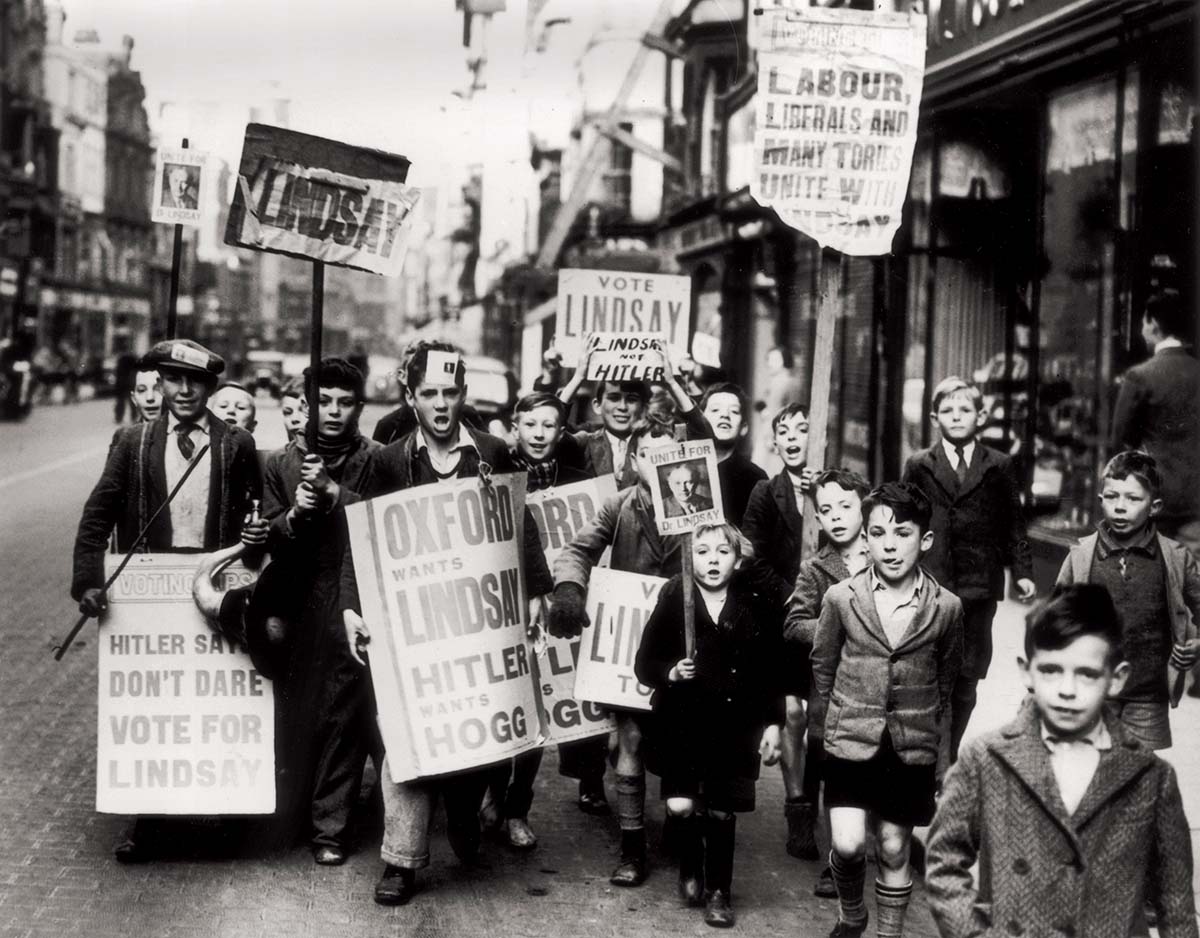 In his parliamentary by-election address at Oxford in 1938, A.D. Lindsay hoped to represent 'men and women of all parties who are profoundly disturbed at the outlook before us and the policy which the present government seems to propose to follow'.
Standing as an 'Independent Progressive', Lindsay only narrowly lost to the Tory candidate, Quintin Hogg, who managed to maintain the Conservatives' hold on the constituency. Lindsay, who had never stood for election before, racked up an impressive 44 per cent of the vote share, attracting the support of the young Edward Heath and Roy Jenkins, who were Oxford students at the time and would end up on opposing sides in their distinguished political careers.