Henry Christophe: King of Haiti
During the aftermath of the French Revolution, writes C.E. Hamshere, a prosperous state arose in Haiti under the leadership of a powerful and gifted ruler.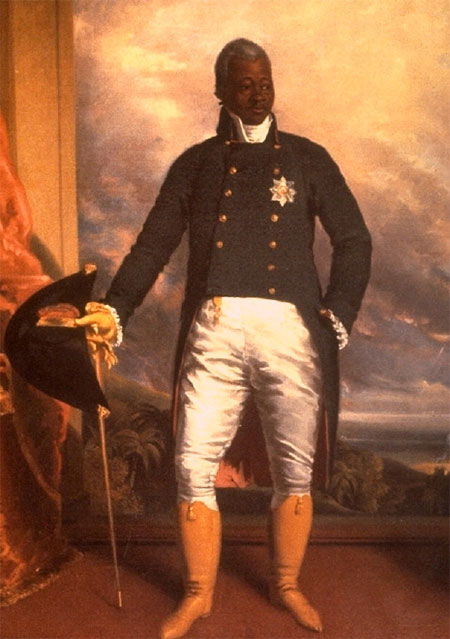 Portrait of Henri Christophe, King of Haiti. By Richard Evans, 1816
In trying to keep pace with the confusing rush into independence of the many African states during the last decade, it is illuminating to glance back into history at the experience of the first negro state to achieve independence in the modern world, as it happened over one hundred and sixty years ago in the West Indian island of Haiti.
Haiti won its independence as a direct result of the French Revolution. In the western third of that large mountainous island, approximately one third of the area of Great Britain, there developed during the eighteenth century the most valuable overseas possession of France, the colony of Saint-Domingue.
In 1790 it contained half a million inhabitants spread over an area of 10,000 square miles. There were 40,000 whites, 28,000 affranchis or gens de couleur and 452,000 slaves of African origin. Seven hundred ships and eighty thousand seamen were engaged in carrying away its principal exports of sugar and coffee, indigo and cocoa. Its total trade was worth in the region of £50,000,000 a year.