The Great Depression in Europe, 1929-39
The economic crisis which began in 1929 is often seen as the major turning point in 20th-century world history. Patricia Clavin examines its causes and effects.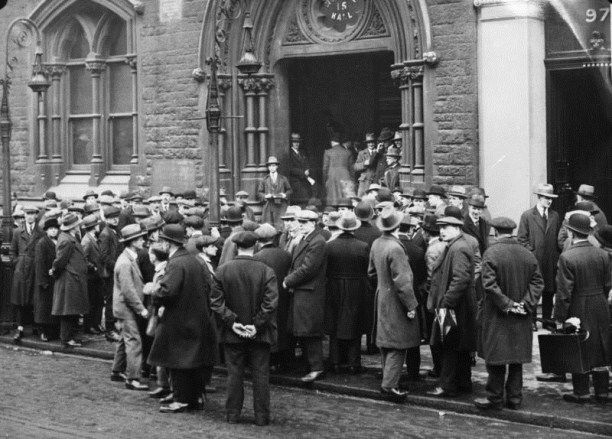 The modern world has never experienced an economic crisis as severe as the 'Great Depression'. The term was first coined in the United States to describe the economic collapse that, by 1931, had shattered the US economy and Americans' faith in the future. Europe and the rest of the world were also badly hit, and while they first called the crisis 'a slump', in time the label 'Great Depression' was adopted on both sides of the Atlantic to describe this unprecedented global economic crisis.
Although there were national variations, no part of Europe was left untouched by the Great Depression. In the worst affected countries – Poland, Germany and Austria – one in five of the population was unemployed, and industrial output fell by over 40 per cent. Levels of trade between countries also collapsed. By 1932 the value of European trade had fallen to one-third of its value in 1929, while many of Europe's most respected banking houses and currencies teetered on the brink of collapse. By the end of the decade some semblance of recovery had been achieved, but it was neither complete nor sustained. If preparations for another war had not generated demand and investment, it is very likely the world would have entered a new 'Great Depression' after 1937.