The Good, the Bad and the Ugly
Robin Bayley tells how his great grandfather, a Mancunian businessman, became caught up in the tumultuous period of worker unrest that paved the way for the Mexican Revolution.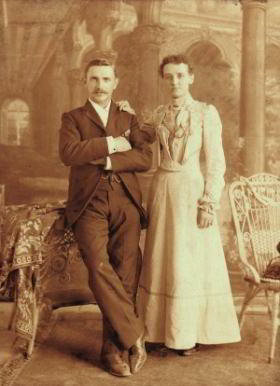 When researching my book, The Mango Orchard, about my journey in my great grand-father's footsteps round Latin America, I made several extraordinary discoveries. Not only did my ancestor leave a secret family behind in Mexico, now numbering over 300 people. I also discovered that on the night of November 20th, 1910, when Francisco Madero, the exiled Mexican opposition leader, called for his compatriots to rise up in revolution, my great grandfather Arthur Greenhalgh was crossing the border from Texas into Mexico on his way back from a visit to Britain. It is unclear when he realised that he had just entered a country at war with itself, but it is a fair bet that he would have had no idea that he unwittingly helped to start it.