Family History: Calling up your Ancestors
Nicola Phillips reports from a recent London conference that looked at the ways in which new technology is changing local and family history.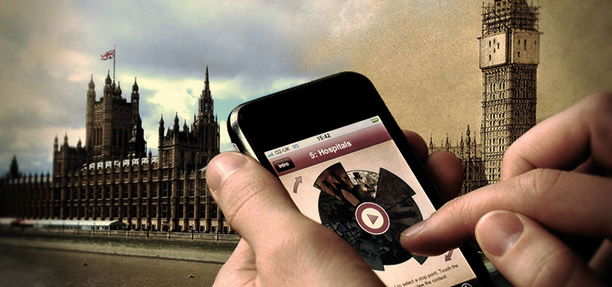 The development of new technologies for the Internet has had a huge impact on archives. Most recently, smartphone users have benefited from the development of new apps that can open up archives for visitors to view as they walk round sites or follow trails of historic interest. In February Kingston University's Centre for the Historical Record ran a workshop to stimulate discussion about the latest digital developments in the field of archives and heritage.
Geoff Browell of King's College London outlined the development of one of the most dynamic interactive history apps currently available: Navigating Nightingale. By linking themes around Florence Nightingale's medical, political and military careers the app showcases a wide range of documents from at least a dozen archives within the London area, incorporating maps, films, photographs, cartoons and games. Users are given insights into the capital's history while they walk as well as an introduction to the vast range of historical sources and sites available for further research.
The availability of catalogues and digitised documents online has substantially widened public access to historical sources. However, as Phil Cooper from Surrey History Centre explained, this can have a negative impact on funding for archives, because the actual visitor numbers (on which that funding is based) have fallen. Figures from The Department for Media Culture and Sport show that there has been a significant decline across the sector since 2006. The challenge is to show people 'that useful and valuable sources still exist off-line.' One solution was to encourage tourism to the local area, so visitors can combine their research in archives with exploring the places in which their ancestors lived and worked. The archive has developed its website, Exploring Surrey's Past (www.exploringsurreyspast.org.uk), to link people, places and periods to broader historical themes.
Nick Barratt of the Ancestral Tourism Partnership and Nottinghamshire archivist Mark Dorrington demonstrated how the concept of 'ancestral tourism' can not only benefit archives, museums and heritage sites, but also stimulate the local economy by increasing tourism in the area. The central idea is to expand the experience of family historians by building on the social history context of their ancestors' lives. This is something many genealogists are now keen to do instead of simply building a family tree of names.
Already popular among those with 'Celtic roots' in Scotland and Ireland, ancestral tourists travel with their families and friends and are encouraged to enjoy their stay in an area by visiting different heritage sites, taking walking tours, eating, shopping and seeking entertainment in ways that benefit the whole community. The Discover your Nottinghamshire Roots website is one of the first to combine information about how to find out more about your local ancestors in libraries, museums and archives with advice on finding accommodation and places to eat. The challenge now is to build websites and apps combining heritage trails with interlinked archival, material and pictorial data connected to further facilities for learning about social history.