The Eye-Opener of 1939: Or How The World Saw the Nazi-Soviet Pact
George Watson considers how news of a political and moral bombshell was received, particularly by intellectuals on both the Left and the Right.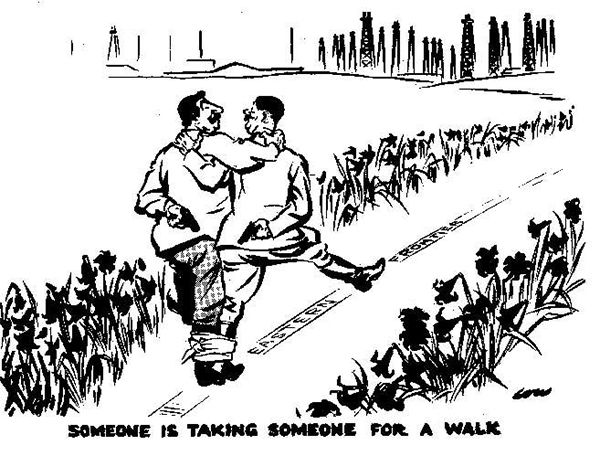 In August 1939, Hitler astounded the world by signing a pact with Stalin, and the effects, diplomatic and ideological, were stupendous. An eye-opener, George Orwell called it, showing that 'National Socialism is a form of socialism, is emphatically revolutionary'. The German and Soviet foreign ministers, von Ribbentrop and Molotov, signed a pact of friendship between their two countries on August 23rd, 1939, or rather in the early hours of 24th, and the world shuddered at the news. The Poles dug trenches, a wit in the Foreign Office remarked that all the Isms were Wasms, and panic struck the intellectual Left. It was as if a heart-beat had stopped. Then, a few days later, the greatest war in all history began.
When Ribbentrop reported to Hitler the signing of a non-aggression pact with Stalin that secretly embodied the partition of Poland and the Baltic states, the news reached him in Berchtesgaden. Hitler was overjoyed. He ordered champagne and even, teetotaller though he was, put a glass to his lips. Then he hammered on the walls and shouted 'Now Europe is mine – the others can have Asia'.