The Execution of Louis XVI and the End of the French Monarchy
William Doyle discusses traditional and revisionist interpretations of the downfall of the Kings of France, arguing that notions of a 'desacralised monarchy' are inadequate to explain what happened.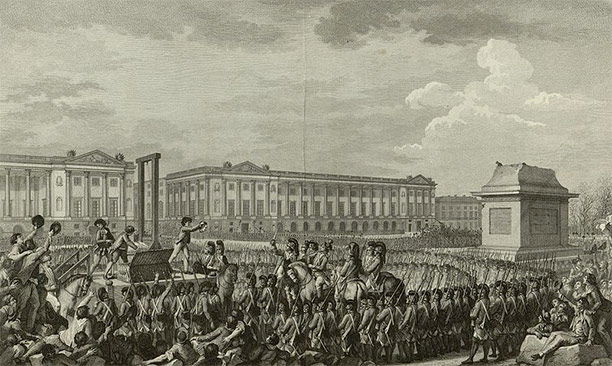 The morning of January 21st 1793 was raw and foggy in Paris. Although there was no traffic on the streets, it took a solitary coach one and a half hours to trundle the two miles from the medieval keep of the Temple, in the working east end of the city, to the newest and largest of its squares, in the spacious west end, beyond the Tuileries gardens. In the centre of the square stood a huge empty pedestal, which until the previous August had supported a proud equestrian statue of Louis XV.