Dr Livingstone, I Presume?
Andrew Ross reconsiders the reputation – both contemporary and historical – of the Scottish missionary and explorer.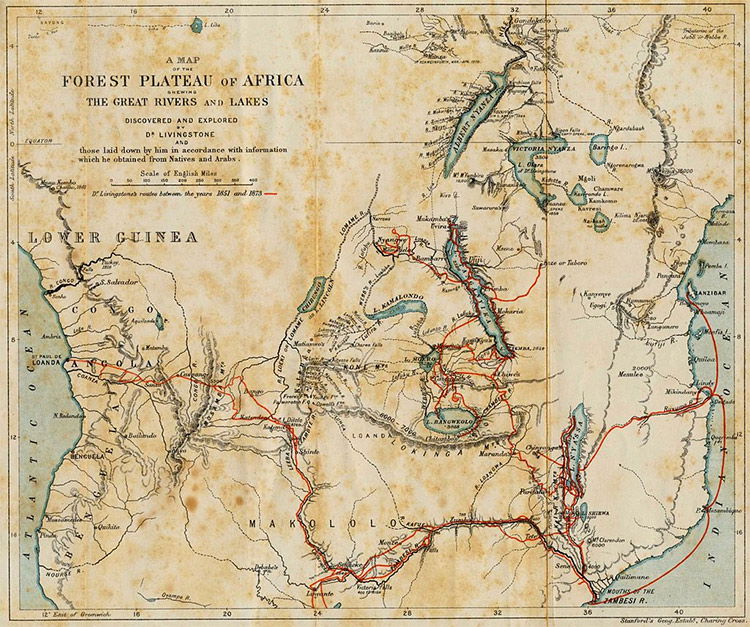 When in 1851 he arrived in Cape Town from what is now Botswana, David Livingstone (1813–73) was at first distressed and then increasingly angry at the political situation he found there. After ten years in the north he had come to the Cape to see his wife, Mary, and their four children off to Britain. He found the colony engaged in a bitter war with the Xhosa people on the eastern frontier. The amaXhosa were being aided in their struggle by a minority of the Cape Coloured soldiers who had deserted from the colonial forces, disillusioned by the lack of concern for their people shown by the British authorities. These same authorities had charged with treason the most senior 'coloured' officer in the Cape, Andries Botha, who had served the colony with great gallantry in two previous frontier wars. Livingstone felt the British Government was pursuing a policy comparable to that of the reactionary tyrants of Europe when they crushed the liberal rebellions of 1848. What made matters worse in his eyes was that a Scottish clergyman, an ex-missionary named Henry Calderwood, was playing a major role in this policy of repression.