The Baby Farmer of Reading
The stigma of illegitimacy forced many women in Victorian Britain to hand over their babies to adopters or 'baby farmers'. Barbara Butcher tells the story of Amelia Dyer, who killed numerous infants she was paid to care for.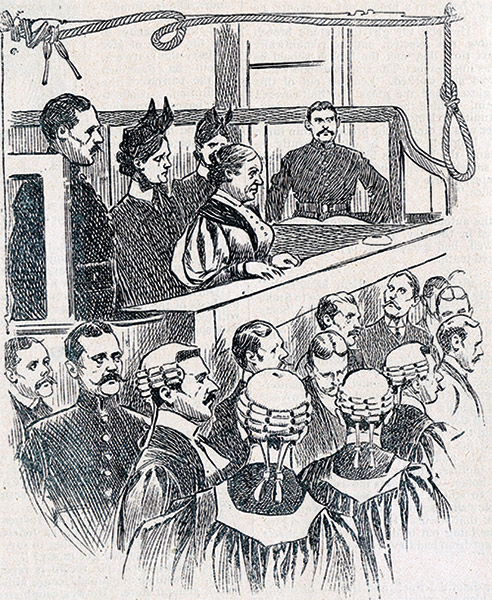 On April 2nd, 1896 my grandmother, Clara Barber, was weeding the front garden in Mayo Road, Willesden. Her three-year-old son and his younger brother were playing in the fresh air where she could keep an eye on them. She said 'Good afternoon' to an elderly lady who was staying with her daughter, Polly Palmer, next door at number 76. My grandmother noticed that the woman was carrying a carpet bag, which appeared to be quite heavy. Thinking nothing of it, grandma finished the weeding before taking the boys indoors to prepare dinner for her husband, who would soon be home from his work as a builder.
What my grandmother did not know was that the carpet bag held the bodies of two murdered babies, along with some bricks for added weight. 
The woman was Mrs Amelia Dyer. When she passed my grandmother's house she was on her way to Reading, where she herself lived. She took a bus to Paddington before boarding a train. From Reading station she walked to a secluded spot she knew well at Caversham Lock. Here she forced the bag between the railings and into the Thames.