From Agincourt to Bosworth
Dan Jones argues that Nigel Saul's article on Henry V and the union of the crowns of England and France does not take into account the long-term consequences of the king's achievements.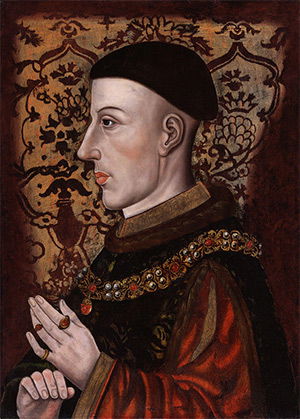 When Henry V died in August 1422 he had ruled for fewer than ten years, the shortest reign of any English king since Harold Godwinson in 1066. Nevertheless, Henry had achieved something unique: he unified the crowns of England and France.
The Treaty of Troyes, sealed on May 21st, 1420 following the battle of Agincourt (1415) and a ferocious military assault on northern France, recognised Henry as legal successor to the 'mad king' Charles VI of France. It disinherited Charles' son, the dauphin, and was sealed with the marriage of Henry to Charles' daughter Catherine de Valois. When, 19 months later, Catherine gave birth to a son, the union between Christendom's two greatest royal families appeared complete. Two realms, two crowns, one king. Astonishing. But what next?