Lord Rosebery: The Paradoxical Prime Minister
Russ Foster introduces one of Britain's least understood premiers.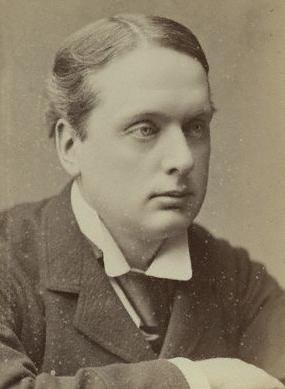 Few today will remember a time when the Scottish national football team used to wear shirts of pink and primrose hoops. Fewer still will be aware that the Primrose family, alluded to by this strip, provided one of the most charismatic of late Victorian politicians. There really was a British prime minister called Primrose; one who, it was popularly assumed, would lead the Liberal party from the cul de sac into which the ageing Gladstone had driven it.
Archibald Philip Primrose was born in London on 7 May 1847. Educated at Eton and Oxford, he was sent down in 1869 for breaking college regulations which forbade undergraduates to own racehorses. It mattered little, for a year earlier he had succeeded as fifth Earl of Rosebery. The title brought with it a 20,000-acre Scottish estate worth over £30,000 a year. In 1894, indeed, when his horse won the Derby (he repeated the trick in 1895), thereby fulfilling the third of his life's ambitions, he may well have felt retrospectively justified for his act of youthful defiance. His first ambition, to marry an heiress, had been realised, when he married Hannah de Rothschild in 1878. In March 1894 he had achieved the other when he became the youngest Prime Minister since Aberdeen.
Leader in Waiting 1847-1894
Rosebery established his political reputation in the 1870s, not least as an outdoors orator. He first achieved national prominence by inviting the doyen of that genre, W. E. Gladstone, to contest the Midlothian constituency in which he had a substantial influence. Rosebery effectively acted as Gladstone's campaign manager for the triumphant Midlothian 'campaigns' of 1879-1880. His reward, when Gladstone returned to power in 1880, was the offer to become under secretary at the India Office. He declined, convinced that he was worth a cabinet seat. Though he accepted the offer of the under secretaryship of the Home Office in 1881, he resigned it in 1883, blaming the government's neglect of Scottish business. Then, in November 1884, he refused the post of Commissioner of Works even though the offer brought with it a seat at the cabinet table. Only in February 1885 did he finally agree to rejoin the government (and enter the cabinet), but the beleaguered government fell in June.
Kimberley, the Secretary of State for India, recorded that Rosebery had said little in cabinet and remained 'a dark horse'. By February 1886, however, a general election, Gladstone's public conversion to Irish Home Rule and the absence of credible alternatives had conspired to place Rosebery at the Foreign Office. Though Gladstone's third administration survived only six months, Rosebery's statesmanlike handling of the Bulgarian crisis of 1885-6 (which resulted in Eastern Roumelia uniting with Bulgaria) earned widespread plaudits. Gladstone himself wrote in April 1886 that he could not 'remember an instance of such an achievement carried through in the first quarter of a Foreign Secretaryship'. Rosebery was thus the obvious choice to return to the Foreign Office when Gladstone's returned as prime minister in 1892. Even so, what Rosebery called his 'morbid fear of returning to public life' (the consequence of melancholia intensified by his wife's death in 1890) meant that he did so with reluctance.
As it turned out, Rosebery was now to experience his most productive and enjoyable period in government. This was because Gladstone had promised him a free hand in foreign policy. He was both more pro-German and more anti- French (for example in resisting France's claims to Siam in 1893) than his Liberal predecessors. Influenced by an 1883- 4 visit to Australia, he also made clear his support for Empire. This Liberal Imperialism, a departure from the more idealistic, non-interventionist Gladstonian stance on foreign affairs, received tangible expression when Rosebery prevailed against the wishes of a vexed Gladstone in securing a protectorate over Uganda in February 1894. Liberal Imperialism enhanced his standing with both the Queen and the public. It also led him to join with the large majority in cabinet who were pressing for increased naval estimates. On this, the weary Gladstone preferred to retire than cave in. After a renewed bout of self-doubt, Rosebery kissed hands as his successor on 5 March 1894.
Prime Minister 1894-1895
Rosebery's parliamentary position on entering Downing Street was not strong. He was dependent upon Irish members for a majority in the Commons and himself sat in a Tory-dominated House of Lords which had overwhelmingly rejected Home Rule in September 1893. He also lacked a personal mandate.
In such circumstances he needed to seize the political initiative. Yet, whilst Rosebery's commitment to maintaining the Empire was clear enough, what he stood for in domestic affairs was uncertain. He had a reputation as a reformer, recently enhanced by his acting as the first chairman of a progressive London County Council from 1889, and by his successful mediatory role in resolving a miners' dispute in 1893. He had also voiced support for the Newcastle Programme, a hotch potch of resolutions adopted by the National Liberal Federation at its 1891 conference, which included calls for temperance, factory and land reform. But in reality he did not share the enthusiasm of the party's grassroots; he eschewed the sort of programmatic politics which had become associated with the likes of Joseph Chamberlain, and was unconvinced that the role of the state should be increased. His underlying worry was that such reforms would move the party to the left and alienate middleclass support. He wished to see the party adopt a more centrist stance, including moderating its position on Home Rule. His anxieties are best exemplified in the opposition he voiced to death duties, the most radical element in Sir William Harcourt's 1894 budget, which would, he prophesied, produce 'a horizontal division of parties, in which the Liberal party would rest on nothing but a working-class support'. It was not until October 1894, when he called for a resolution asserting the supremacy of the Commons against the Lords, that he offered any real sort of rallying cry. Yet this was hardly novel and did not specify the legislative goals which might follow. Unsurprisingly, neither the country nor his party was enthused.
The resulting void was filled by suspicion. Rosebery's stance on Empire made him suspect with Gladstonian Little Englanders, whilst the Irish doubted his commitment to Home Rule. Neither did his love of the turf commend itself to Nonconformists. But it was as much personal as policy failures that contributed to the ensuing debacle. Central to these was Rosebery's relationship with his Chancellor of the Exchequer, Sir William Harcourt. The latter had coveted the premiership, and the two men were barely on speaking terms. Harcourt was generally agreed to be insufferable but Rosebery was hardly a model colleague. He threatened to resign at the cabinet meeting of 19 February 1895 on the grounds that ministers were not sufficiently supportive of him in debate. Though he rescinded the threat 48 hours later, his colleagues were unimpressed by what they viewed as an act of petulance, Kimberley writing that 'he has considerably shaken confidence in his judgment, and the extreme sensitiveness which he shows to personal attacks indicates a certain weakness of character.'
Ironically, the cabinet was to prove most united in agreeing to resign following defeat on a motion criticising Campbell- Bannerman's War Office for a shortage of cordite – only in name an explosive issue – in June 1895. When Salisbury, as head of the new Conservative Unionist administration, called an election in July 1895, the electorate was surely delivering its verdict on Rosebery's government, not his. The Liberals won only 177 seats, and did not even contest 124. Though the Liberals could also reckon on the support of 82 Irish MPs, the new government numbered 340 Conservatives and 71 Liberal Unionists, giving it a majority of 152. It was the biggest landslide for any administration since the heady days of 1832.
The Lost Leader?
Rosebery relinquished the party leadership in October 1896. Privately he spoke of the 'unsuspected crisis' which might impel him to return to high office. He had scant regard for his successors, Harcourt (1896-1899) and Campbell-Bannerman (1899-1908), both of whom were lukewarm about Empire. It was natural that a younger generation of New Liberals, who shared his views, such as R. B. Haldane and Sir Edward Grey, should look to him as their de facto leader.
Rosebery was clear that the party should move on from 'Mr G's general programme since 1880'. He also condemned the faddist politics of the Newcastle Programme as 'worn out and effete'. He wanted to regain the political centre ground by reuniting the Liberal party of 1886 or earlier. But was this practicable? Disraeli had talked the language of social reform in the 1870s, and had also appropriated Palmerston's patriotic cloak for the Conservative Party. The general consensus between Conservatives and Liberal Imperialists over foreign affairs made it hard for the latter to appear distinctive in this area: both, for example, backed the re-conquest of the Sudan in 1898. More critically, Liberal-Unionists, including Chamberlain, had accepted office from Salisbury in 1895.
Rosebery's best prospects for a return to power came during the second Boer War. By then Campbell-Bannerman presided over a Liberal party hopelessly divided by the merits of the conflict. In an attempt to establish some common ground, he chose to focus on the lesser issue of the army's use of concentration camps in South Africa. But his celebrated 'methods of barbarism' speech against the Conservative- Unionist government in June 1901 proved unacceptable to Rosebery and the Liberal Imperialists. With his name being touted as that of a possible successor to Salisbury, Rosebery sensed that the 'crisis' which he had predicted was imminent.
In his Chesterfield speech of December 1901, he came close to enunciating a programme. There should be a negotiated peace and the Liberal Party should officially endorse imperialism. At home the party should start with a 'clean slate' in pursuit of 'national efficiency'. Yet it was too late. Mafeking was relieved in May 1900. Campbell-Bannerman's and the Liberal Party's fortunes thereafter began to revive as the Conservative-Unionist government was progressively weakened by a series of misfortunes and blunders. In particular, Joseph Chamberlain's attempt, from May 1903, to commit the Conservatives to tariff reform as a means through which to strengthen imperial ties proved electorally disastrous (it also hamstrung Rosebery, since he supported both empire and free trade). The ensuing Liberal landslide of 1906 owed more to free trade than anything else. Rosebery had made it clear in a speech at Bodmin in November 1905 that he would not serve in any Liberal government committed to Home Rule. Campbell-Bannerman had anyway no intention of inviting him, rightly directing his energies to successfully enlisting Rosebery's erstwhile acolytes. In the new century Rosebery was destined not to be a New Liberal.
A century on, Rosebery's appeal is difficult to fathom. He was not long in high office, the party leadership or Downing Street. He left no legislative or political legacy. As George Bernard Shaw put it, he lost no opportunity to miss an opportunity. Less harshly, Kimberley wrote that Rosebery 'is a "Sphynx" whom no one can interpret'. Rosebery was a mass of contradictions. He was hypersensitive, but remarkably insensitive of others. He inclined to self-exculpation but was quick to blame others. And though his many female admirers are well documented, rumours persist about his sexuality.
Above all, and paradoxically for a politician, Rosebery liked seclusion. Though he accepted office from a sense of ambition and duty, the filling of it seems genuinely to have been traumatic for him. In the words of Rhodes James, 'Politics is a struggle for power; Rosebery wanted the power, but shrank from the struggle.' Rosebery was probably the most temperamentally unsuited person ever to have been prime minister. As Harold Wilson wrote, 'No one should attempt the role of Prime Minister who cannot fall asleep the moment he is in bed, the cares and worries of the day behind him.' It is not just for sartorial reasons that the Scottish football team was right to ditch its pink and primrose shirts.
Further reading:
D. A. Hamer, Liberal Politics in the Age of Gladstone and Rosebery (Clarendon Press, 1972)
Michael Bentley, The Climax of Liberal Politics, 1886-1916: British Liberalism in Theory and Practice (Hodder Arnold, 1987)
Robert Rhodes James, Rosebery (Weidenfeld and Nicolson, 1963)
Leo McKinstry, Rosebery: Statesman in Turmoil (John Murray, 2005)
Jonathan Parry, The Rise and Fall of Liberal Government in Victorian Britain (Yale University Press, 1993)
G. R. Searle, The Liberal Party: Triumph and Disintegration, 1886-1929 (Palgrave Macmillan, 2000).
If you enjoyed this article, you might like these: