A note to readers about the digital edition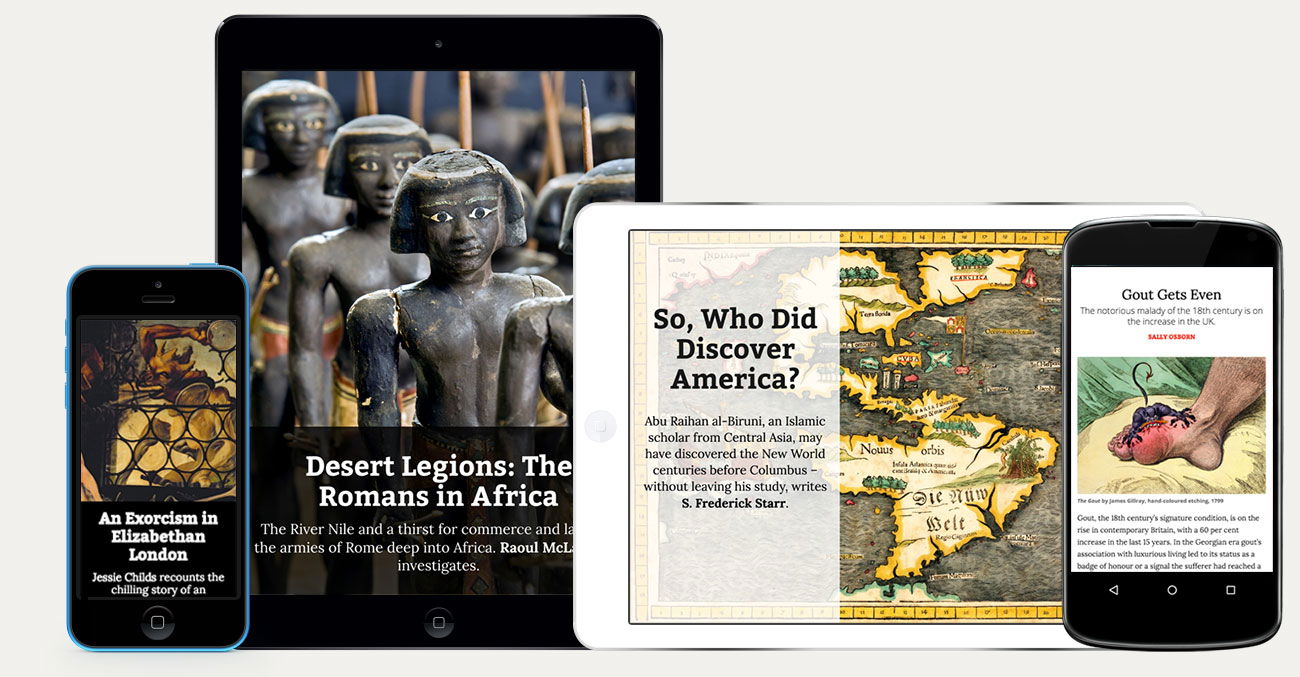 In October 2015 we launched an entirely new History Today app.
This is an exciting change for us, as rather than work with a third-party provider, we are publishing the app under our own name. Not only will this allow us to provide better support for users of the app, but the new app offers a much better reading experience, support for mobile devices, the ablity to re-size the text and more features. Significantly, the cost of purchasing issues or subscriptions is also cheaper. 
Download the app now for iPad / iPhone via the App Store
Download the app for Android via Google Play
Download it for Kindle Fire via the Amazon App Store
If you have a subscription with the existing app, you will find that it is no longer to purchase subscriptions, and any auto-renewable subscriptions will expire at the end of your current access period; however we will continue producing new issues for the old app until November 2016.
If you downloaded or purchased issues on the old app, they won't be ported across. However you will still be able to access any back issues you have downloaded / purchased on the old app.
We sincerely hope that when your subscription does end, you will decide to take out a new subscription in the new app. And if your subscription has lapsed, then why not try out the new app? It costs nothing to download and there's a free trial issue, allowing you to sample the new app without putting any money down. 
Any comments, questions or feedback, please email digital@historytoday.com.