Toryism and the Working Class
The weight of history is against the Conservative Party's aim to increase its number of state-school educated MPs.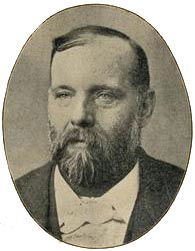 Britain's Conservative Party, worried by its social image, has proposed offering bursaries to working-class supporters seeking parliamentary candidature, with a target of more than half of Tory MPs having been state-school educated by 2025. The weight of history suggests that success will not come easily.
The 19th and 20th centuries saw similar initiatives. Party leaders, from Disraeli onwards, sought to establish party machinery to recruit and accommodate working-class supporters and to provide them with opportunities for parliamentary candidature: Conservative Working Men's Associations in the 19th century, the Unionist Labour Movement (ULM) in the 1920s and 1930s and the Conservative Trade Unionist Movement (CTUM) in the postwar period. They were almost universally unsuccessful: constituency parties largely refused to form these bodies locally or to adopt their members as parliamentary candidates. Only one Tory working-class candidate with realistic prospects stood in the 19th century: James Mawdsley, General Secretary of the Cotton Spinners' Union, who (with Winston Churchill) unsuccessfully contested two-member Oldham in 1899. Mawdsley is still the only significant union leader to seek election as a Conservative.
After 1918 the party needed a change. The Labour Party's advance, industrial unrest and fears of a Bolshevik-type revolution led to renewed efforts. After abortive attempts to promote parliamentary candidature through the ULM, in 1922, amid widespread publicity, a Labour Candidates' fund was launched. (The label 'Labour' suggesting that the Labour Party did not exclusively speak for labouring classes). The vehicles were Conservative Clubs – with, as now, heavily social orientations – but then with a largely working-class membership of around 500,000. Each member was to contribute one penny annually, the aim being to bring a dozen or more candidates 'in good seats'. Over the next two years four candidates were sponsored. None contested 'good seats'. All were unsuccessful and thereafter the scheme was wound up. Some candidates experienced difficulties unfamiliar to most Conservative MPs. Working men could not easily 'nurse' seats away from home or afford time off work. George Barnes, a textile worker contesting Preston (1924), had 'to rush home, have a hasty meal, and catch the 6.40'. The main obstacle, however, was constituency reluctance to select working-class candidates: they contrasted sharply with the traditional image of Conservative MPs and lacked money – then virtually a requirement – to contribute to constituency funds.
In the 1930s, after two Labour governments, the absence of working-class Tory MPs became a serious problem. Although some ULM members became MPs these were middle-class: 'labour' members in name only. The exception was (Sir) Gwilym Rowlands, ULM national chairman (1925-39), who started work in the mines but rose to chair the National Union (the party's voluntary wing). Even so, Rowlands fought five 'hopeless' seats before election at his sixth attempt. Responsibility, he told party conference, lay with constituency parties: 'When chief seats were going they took jolly good care they did not ask them to fight.'
After 1945 the CTUM replaced the ULM. Trade unionist members with parliamentary potential were routinely notified to constituencies and some, to mitigate expenses, were employed by Conservative Central Office as 'Industrial Organisers'. None, however, won seats in the 1950 or 1951 elections and in 1953 the party established the 'Edwards' Committee to develop strategies for identifying and supporting trade unionists suitable for candidature. This recommended training programmes for around 12 candidates, followed by discreet Central Office approaches to winnable seats to select them. Almost immediately, Ray Mawby, Electrical Trades Union branch official, and CTUM Vice Chair was adopted at Totnes, which he won in 1955, becoming the first active manual trade unionist Conservative MP.
Despite continuing pressure, however, there were no more successes and Edwards' strategy was abandoned. No other CTUM member was elected in the 1950s, spectacularly highlighted by (Sir) Edward Brown, a laboratory technician, union branch chairman and CTUM chair (1958-60). From 1954 Central Office submitted his name to almost every winnable seat. In 1960 he became the first trade unionist to chair the party conference but despite this, and a knighthood, his parliamentary ambitions remained frustrated. In 1959 he unsuccessfully contested Stalybridge and Hyde (Central Office provided his expenses and his employer moved him to Manchester) but it was 1963 before a safe seat (Bath) selected him, and only then after the favourite, Agnes Maude, withdrew. Brown had attended countless selection meetings and Central Office implored literally dozens of constituencies to adopt him. Others fared less well. In 1963 CTUM's national chairman, Len Annely, was rejected in his home constituency, Dartford, in favour of a privately educated Cambridge graduate. Several other CTUM members fought 'hopeless seats'. One contested Stoke North three times, another Easington four times.
After the 1960s pressure on constituencies to adopt trade unionists eased. Brown retired in 1979 but Mawby was humiliatingly deselected in 1983. Indeed, as leaders like Macmillan and Douglas-Home gave way to meritocratic leaders such as Heath, Thatcher and Major, the paucity of working-class Conservative MPs appeared less problematic. Social mobility gradually produced fewer Tory MPs from Oxbridge and public schools and more from business and professions. The unions' membership and influence also faded and, crucially, the link between class and voting blurred. The need to promote working-class Tory parliamentary candidates largely disappeared. Even Cameron's modernising 'A' list focused mainly on increasing female and ethnic minority MPs and largely ignored social class. The 2010 Parliament included only two Tory MPs who had worked in manual jobs.
Most Conservative constituency parties had never welcomed working-class members and MPs. The outcome, however, was not as successive leaders feared, political oblivion, but repeated electoral success. Consequently, by the 21st century a chapter in party history appeared to have closed. Until Cameron, the first Old Etonian Prime Minister since 1964, his Cabinet millionaires and high-profile Tories like (Old Etonian) Boris Johnson have revived, in a period of austerity, concerns about the social chasm between party leaders and voters. Whether the latest move to broaden the social class of Conservative MPs will succeed remains to be seen, but earlier attempts suggest that the likely outcome is failure.
John Greenwood was Professor of Public Administration and Government at De Montfort University. A copy of his PhD thesis on the organisation of Conservative working-class support (Reading, 1980) is held at the Bodleian Library Conservative Party Archive.