David Ker's Khivan Fictions
As the Russian Empire expanded into Central Asia, a British correspondent filed reports on the fall of the Khanate of Khiva. Unfortunately, he did so despite being hundreds of miles from the events he described and months before they occurred.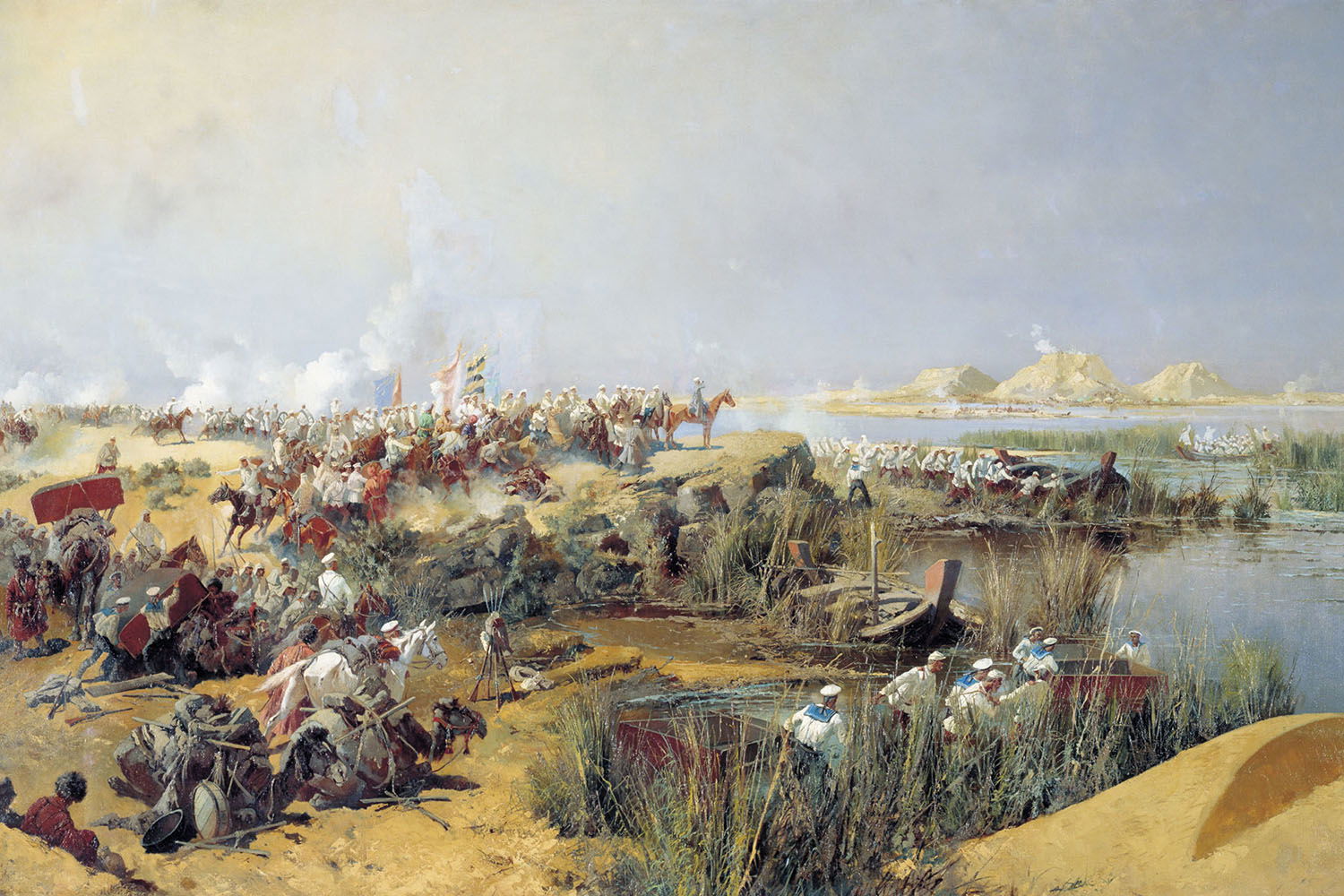 In 1873 Russia's military commanders decided that they would crush the Khanate of Khiva once and for all. Located south of the Aral Sea in one of the most inhospitable deserts in Central Asia, the khanate had been subjected to similar attempts on at least three previous occasions. Those failed attempts had incurred great loss of life and materiel. This time it would be different. The decision to once again attack Khiva was well-known in St Petersburg long before three separate Russian armies set off for the desert and it quickly attracted the attention of European and American journalists who wanted to witness the conflict between a great power and the ferocious tribesman of the Khivan khan. War reporting was in its infancy, but William Howard Russell of The Times had made his name with his remarkably honest (and sometimes brutal) reports from the Crimean War of 1854-56 and the First Indian War of Independence in 1857. Others sought to follow his lead.
One of those who tried to get close to the action was the British journalist David Ker. The son of a Scottish merchant, Ker was educated at Rugby School and at Wadham College, Oxford, from where he graduated in 1865 before becoming a journalist. Ker was a prolific writer, producing features for a wide range of magazines and newspapers. Ker had a penchant for travel pieces containing plenty of 'colour'. He had already visited South America, Turkey and the Hejaz, before he arrived in St Petersburg to work for the Morning Post, a British paper. He had been there for three years when it seems that he offended the Russian authorities and, under a cloud of ambiguous suspicion, was forced to leave abruptly to escape an arrest warrant. 
After returning to England, Ker obtained a commission from the Daily Telegraph to make his way to Khiva as a special correspondent and follow the Russian campaign. Knowing that the Russians had expressly forbidden any English reporters from the region (and that he was persona non grata), Ker pretended to be an American, complete with a false passport, hoping that this deception would get him through the Russian lines. He set off from London on 8 March 1873 with several hundred pounds' worth of gold in his baggage, courtesy of the newspaper. His journey took him to Moscow and then south to Saratov on the Volga, where he was soon discovered and refused further access. Ker headed for the Crimea and then across the Black Sea to the Georgian capital Tbilisi, which he reached by the first week in May.
In Tbilisi, things began to go wrong. As Ker languished in this remote city in the Caucasus, he became increasingly frustrated and made a number of serious miscalculations. First, he filed an incorrect report that Khiva had fallen. That should have set alarm bells ringing, but worse was to come. On 7 May the Telegraph published a despatch from Ker, datelined Tiflis (Tbilisi), in which he described the following scene:
Here, cross-legged on the doorsill of his father's shop, sits Aladdin, as he may have sat on the memorable evening when the African sorcerer invited him to that expedition of which we all know the result. There, with his axe stuck in his belt, trudges our old friend Ali Baba, behind his laden asses, a shade of anxiety upon his weather-beaten countenance, as if pondering whether he may not have forgotten the cabalistic 'Open Sesame!' or whether that brute Cassim may not ferret out the secret of his newly-acquired wealth…
Unsurprisingly, this description raised suspicions at Ker's old paper, the Globe, and they soon revealed – with much glee – that a similar description had appeared a fortnight previously in the magazine All The Year Round, where it had described a scene in Turkey. And then, further embarrassment: it transpired that a third version of the story had also appeared in Chamber's Journal two years previously on 21 October 1871, but datelined Jiddah, Arabia. Even worse, the same description had also appeared previously in Cassell's Magazine.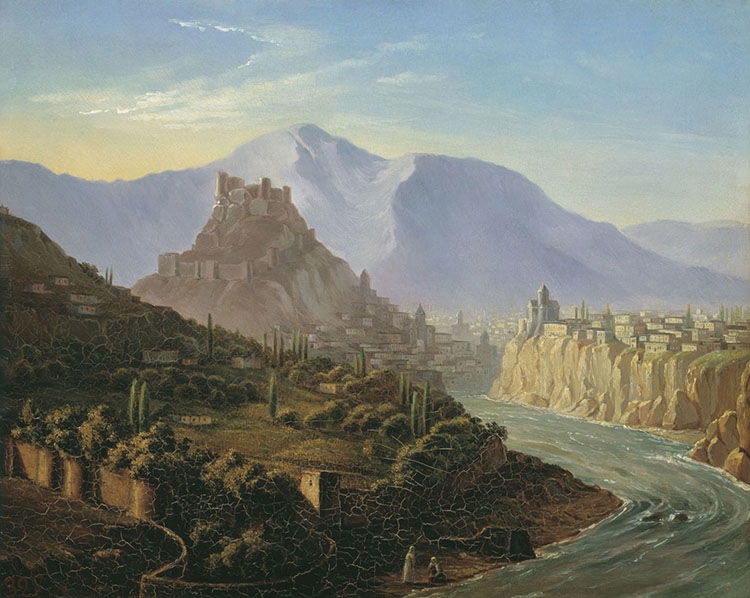 The story was taken up by The Times, which demanded an explanation. At first the Telegraph tried to bluff its way through the scandal, but when the revelations of the Chamber's Journal article were revealed it had no choice but to act. Its correspondent had not only been filing completely false reports, he was also filing the same reports to different publications anonymously, in breach of an agreement to work exclusively for the Telegraph. 
Faced with the overwhelming evidence of Ker's behaviour, the Telegraph had no choice but to capitulate and discontinue publication of his despatches. Even Charles Dickens got involved in the controversy; as editor of All the Year Round, he had published the description of 'Aladdin at the door of his father's shop'. In a letter to The Times Dickens wrote: 
It is hardly necessary for me to say that when I accepted the article in question I had no idea that its author had entered into an arrangement to write exclusively for the Daily Telegraph and no reason to expect that he would commit the 'irregularity' of making 'his irreclaimable old savage' do double duty.
After his sacking, which took place before the fall of Khiva, about which he at this point knew nothing, Ker decided to again try to reach Central Asia. Without a sponsor, he headed to Astrakhan and then by carriage to Russia's Fort No 1 at Kazalinsk (Kazala), east of the Volga. There, on 17 June, he was detained by the Russians, who were not fooled by his fake passport. Khiva had fallen on 9 June – but Ker was not allowed to leave Kazalinsk until 7 August. From there he headed to Tashkent and then Samarkand without ever visiting Khiva. By then, all military action had ceased.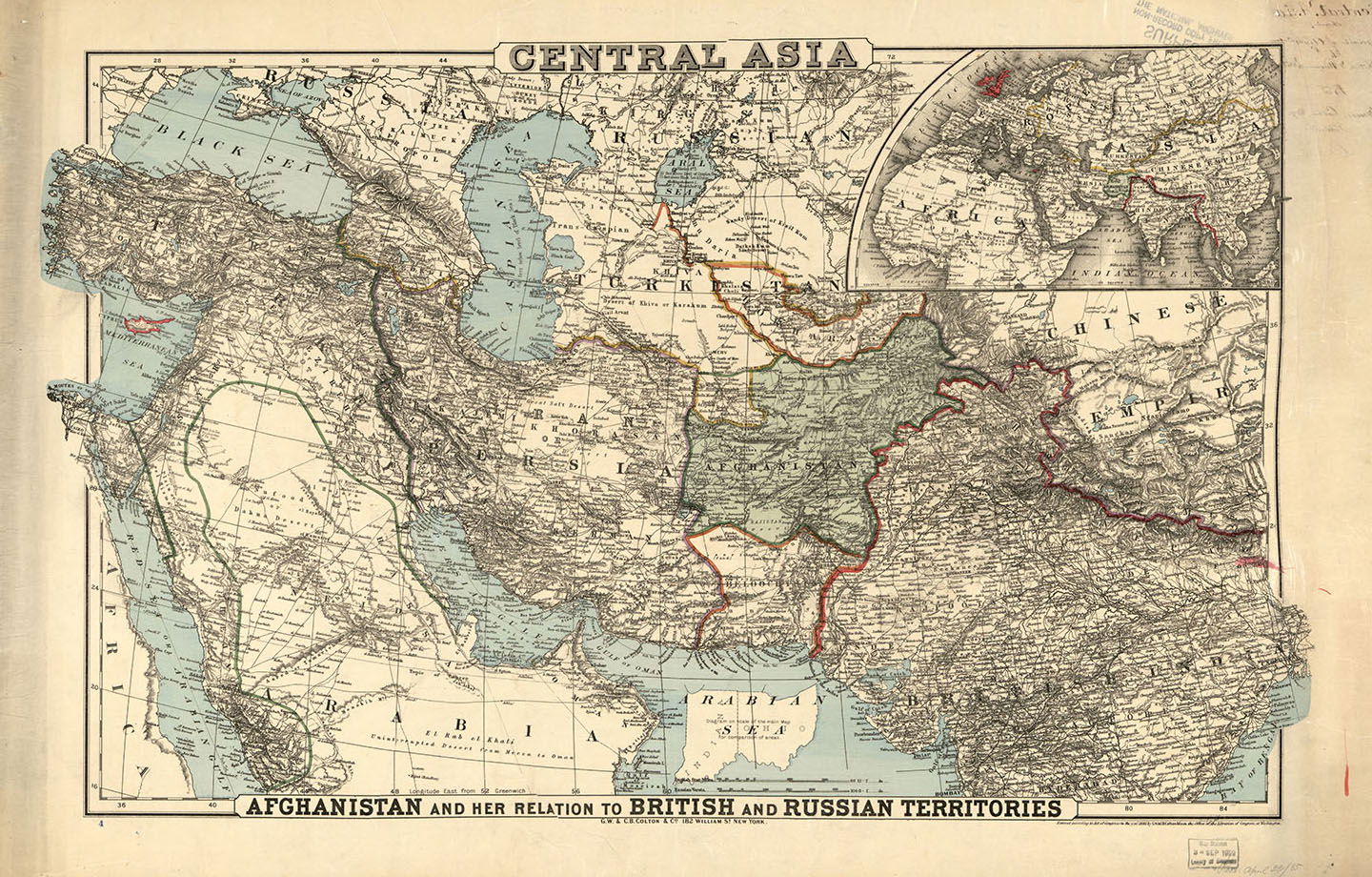 Ker later published a book on his alleged adventures in Central Asia with the title On the Road to Khiva (1874). In its introduction, he tries to defend his actions. Ker had little defence for the most serious charges, although he says that he was not the only person to wrongly report the fall of Khiva. He writes that the strain of sustaining a number of false identities, together with his poor health,
made the task of constant writing (when as yet there was little to write about) so intolerable, that I was glad to lessen the strain by using familiar words, even while conscious that I must have used them before.
Ker surmises that the only reason he did not reach Khiva was because the Russians had got wind of the fact that his name had appeared in the English press in connection with his falsehoods. 
After returning to England Ker never again worked as a journalist, although his 'fake news' scandal did not stop him writing. Instead, he chose to embrace fiction, becoming one of the most prolific and successful Victorian writers of imperial adventure stories for children, producing titles such as The Lost City, or, The Boy Explorers in Central Asia (1885), O'er Tartar Deserts, or, The English and Russians in Central Asia (1898), Ilderim the Afghan: a Tale of the India Border (1903), Among the Dark Mountains, or, Cast Away in Sumatra (1907) and In Quest of the Upas: a Tale of Adventure in New Guinea (1934) among many others. Such fanciful stories made one thing clear: David Ker never lost his ability to conjure up a good tale. 
Nick Fielding is the author of Travellers in the Great Steppe: From the Papal Envoys to the Russian Revolution (Signal, 2020).