The Best Articles of 2018
The staff of History Today pick their favourite articles of the past year.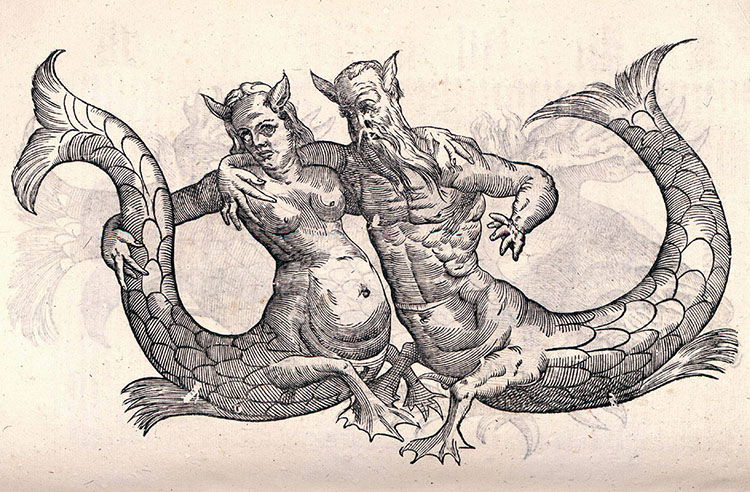 'Tis the season of reflection: this year, readers of History Today learnt (among other things) of the existence of a British church dedicated to the worship of Adolf Hitler, that the Soviet Union began to crumble in Kazakhstan, how a shipwreck opened Japan to the world and the grisly details of Ottoman succession. We've compiled a far-from-definitive selection of our favourite articles published this year and, as usual, they're free to read for a festively limited time. What generosity! Don't miss out in 2019.    
Mermaids and Mermen
Vaughn Scribner
Some of the most intelligent people in early modern Europe were convinced of the existence of merpeople.
Heads Will Roll
Gemma Masson
Getting and keeping the throne in the Ottoman Empire was no easy task. For a new sultan, the most foolproof method of securing power was to kill all other claimants.
Justice in an Unjust World
Melissa Milewski
The untold story of African-Americans' civil cases in the segregated South.
Day of Dissent in the DDR
Richard Millington
The East German Uprising of 1953 was the first major revolt to take place in the Soviet Bloc.
The First Japanese Man in America
Adam Stanley
A teenager shipwrecked on a Pacific atoll helped transform relations between Japan and the United States.
The British Church That Worshipped Hitler
Susan Gardiner
In late 1945, a small self-styled fascist church established itself in southern England, where its members worshipped Adolf Hitler. For the war-weary locals, it was too much: vigilante action was required.
How Venice Lost its Art
Nora Gietz
The arrival of Napoleon's troops in Venice in 1797 instigated one of the biggest plunders in the history of art.
The Munich Crisis: Waiting for the End of the World
Julie Gottlieb
The wait for the outcome of the Munich Conference and the looming spectre of another war hung over Britain in 1938. Its impact was deeply felt.
Salazar: Portugal's Great Dictator
Tom Gallagher
A contemporary of Hitler, Franco and Mussolini, Salazar is remembered by some of his compatriots as the greatest figure in the nation's history. Why?
Finding Keepers
Sarah Wise
Caring for the mentally ill in Victorian Britain was hard, unrewarding and dangerously unregulated. Alexander Morison tried to improve things for both the unwell and their carers.
Kazakhstan's Bloody December
Joanna Lillis
Mikhail Gorbachev's Perestroika triggered an outpouring of resentment across the USSR. In 1986, young Kazakhs made their voices heard, but the Soviet regime was not ready to listen.
What's Wrong with Liberalism? 
David Wootton
'The greatest good for the greatest number' flounders when society cannot agree on what is 'good' – or 'bad'.