Peter Clements evaluates the thirtieth president of the United States, Calvin Coolidge.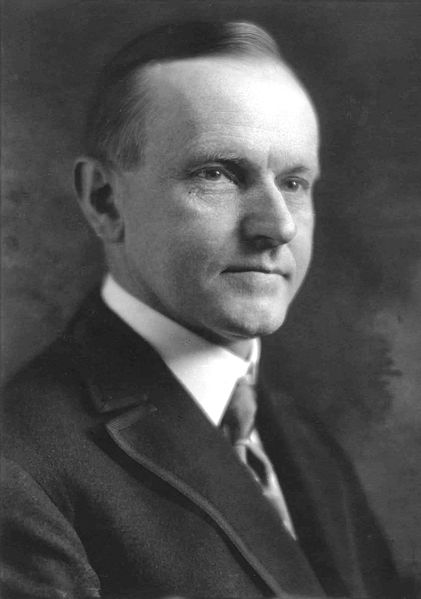 30th President of the United States
'Calvin Coolidge believed the least government was the best government; he aspired to become the least president the country had ever had; he attained that desire' (Irving Stone). The man who achieved this back-handed compliment took over as president on the death of Warren Harding, in 1923. He served one term in his own right from 1924 to 1928, and departed the stage before the Wall Street Crash of October 1929 and concomitant depression. Coolidge was entitled to stand for a second term of office in 1928. Some critics have argued he decided not to do so because he saw what was coming. Others have blamed him in part for the depression because he did nothing to avert it and pursued policies that made it inevitable. Hence in his history of the USA, in a chapter on the 1920s entitled 'Irresponsibility', Hugh Brogan says of Coolidge:
As president, he thought it was his duty to mind the store while the republicans ran the country as they saw fit. He intervened in the economic process only to veto the proposals of more active men in Congress … He was almost equally supine in foreign affairs.