The Vittoriano: Rome's Monumentissimo
Richard Bosworth looks at the Vittoriano, the Italian capital's century-old monument to Victor Emmanuel II and Italian unification and still the focus of competing claims over the country's history and national identity.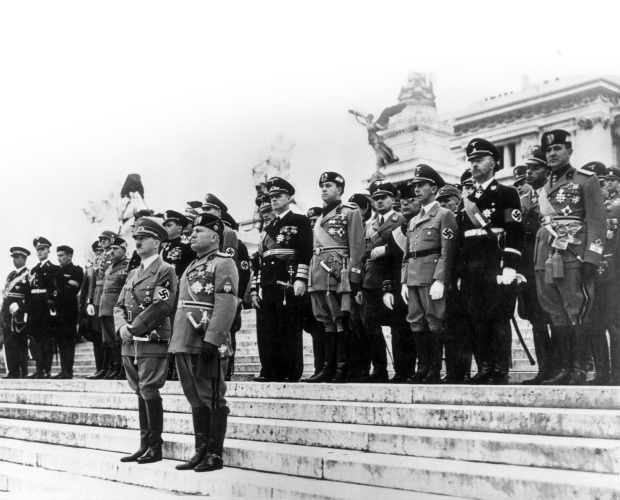 The most flamboyant concrete marking of Italian unification, the Vittoriano, or monument to Victor Emmanuel II, is inescapable in most Roman vistas. Within the cityscape it is as visible as St Peter's and the Vatican and in some respects dominates these religious sites. Labelled sardonically by its critics the monumentissimo, because of its glaring whiteness, vast size and positioning, this over-the-top edifice remains a landmark for any tourist. It stands on Capitol Hill and beside the Forum of the classical city. It looks down on the Palazzo Venezia from the balcony of which the Fascist dictator, Benito Mussolini, roared his bellicose speeches. The Winged Victories that adorn its summit stride across the skyline when viewed from such urban lookouts as the Pincio or the Janiculum. On June 4th, 2011 it will be 100 years since the Vittoriano was inaugurated. This anniversary is worth recalling since the monument still expresses the multiple and contested meanings of Italian Rome.
This article is available to History Today online subscribers only. If you are a subscriber, please log in.
Please choose one of these options to access this article:
Call our Subscriptions department on +44 (0)20 3219 7813 for more information.
If you are logged in but still cannot access the article, please contact us
If you enjoyed this article, you might like these: