'The Light that Failed' - Australia and the Vietnam War
Glen Barclay considers how far Australian intervention in Vietnam marked a watershed in the country's willingness to send its troops abroad to fight for distant but powerful allies.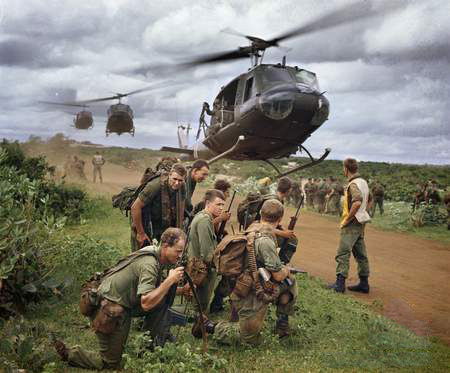 Conventional wisdom has tended to view the decision of the Australian Coalition Government to intervene militarily in Vietnam as evidence of submission to United States pressure, as nationally divisive, and as politically disastrous. It was, in fact, a policy pursued for purely Australian interests in response to purely Australian perceptions of national security, it commanded massive popular support up to the point at which the Australian Government itself decided that its commitment could not be extended, and it was a major factor in the greatest political triumph since Federation. It also contributed to the death of the most personally popular political leader the nation has ever known and thereby to the defeat and demoralisation of the party he led. It caused immense personal tragedies and it has left Australia ever since looking for a credible and appropriate role in the international arena.
This article is available to History Today online subscribers only. If you are a subscriber, please log in.
Please choose one of these options to access this article:
Call our Subscriptions department on +44 (0)20 3219 7813 for more information.
If you are logged in but still cannot access the article, please contact us
If you enjoyed this article, you might like these: