Louis XII of France: The Unlikely Lad
To mark the quincentenary of Louis Xll's accession in 1498, Glenn Richardson examines the French king's reign and suggests significant points of comparison with Henry Vll of England.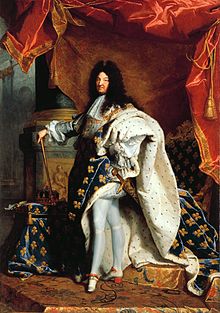 Louis XII became king of France by accident. Or, more precisely, because of an accident. On April 7th 1498, his cousin, the reigning monarch Charles VIII, stumbled and hit his head on the lintel of a doorway through which he was passing on his way to watch a tennis match in the royal chateau at Amboise. The king had recently been ill. He seemed to be recovering but this final blow in a life full of hard knocks finished him off. Having no surviving male heir, the crown passed to his nearest male relative, Louis duke of Orleans, who was crowned king in Rheims cathedral on 27 May 1498.
Louis seemed an improbable successor He had rebelled against Charles ten years earlier and, despite being middle-aged by contemporary standards (at 36), had no real experience of the demands of government. Nevertheless, Louis ended his reign having reformed the French legal system, reduced taxes, having enjoyed some military success in Italy and bearing the loving accolade, 'Father of the People'. In many respects he stands comparison with his contemporary, Henry VII of England. Henry, too, had little training for kingship and few friends at his accession. Yet he is credited with having improved his kingdom's government and security. Historians have tended to categorise Louis, as they do Henry, as either a 'medieval king' or a 'Renaissance monarch'. As is the case with Henry, however, the most realistic assessment may be that Louis was a bit of both.
Strained Relations
Louis was born in 1462 during the reign of his second cousin Louis XI. His father was Charles duke of Orleans, a celebrated poet and the head of a cadet branch of the royal house of Valois. Louis XI was succeeded by his son, Charles VIII, in 1483. Louis of Orleans became heir-apparent and developed a warm relationship with the young king. However, his influence over Charles was curtailed by the king's sister, Anne of Beaujeau, who, with her husband the duke of Bourbon, dominated Charles's regime. Frustrated, Louis and a number of other discontented nobles challenged the Beaujeau's power in an alliance with Francis, duke of Brittany. In 1485 and 1488 Louis fought against the crown. Though captured in July 1488, he was never formally convicted of treason, and by 1491 Louis was reconciled to Charles. Thereafter he was loyal, although relations were again strained during his participation in Charles's Italian campaign of 1494/5.
The First Priority
Despite rumours about his legitimacy and his past record, Louis's accession to the crown was accepted without significant opposition. Nevertheless, his first priority was political security. This is the first respect in which his reign parallels that of Henry VII. The first Tudor had also rebelled against his sovereign, ultimately seizing the crown itself from Richard III in 1485. Despite their unprepossessing starts, once crowned, both kings adopted a similar approach to asserting their authority. While ready to suppress dissent vigorously, both preferred to create loyalty to themselves through rewarding supportive nobles.
Within six months of his accession Louis had his first marriage, to Louis XI's daughter, Jeanne, annulled. He then married Charles's widow, Anne of Brittany, the daughter of duke Francis. Louis thereby retained the French crown's hold on Brittany. Like Henry VII's marriage to Elizabeth of York, Louis's marriage to Anne also enabled him to extend his domestic power base beyond his immediate family and those favoured by the previous monarch. However Louis was careful not to alienate the Bourbons. He allowed them a role in government and the management of their own affairs once assured of their obedience. Prominent among their adherents was the Breton noble Pierre de Rohan, seigneur de Gie. He became a royal advisor second only to Louis's long time friend and advisor Cardinal Georges d'Amboise. However, Rohan fell from power m 1 504, accused of treason, in part at least the victim of Amboise and the queen.
Was Louis an Innovator?
Louis was less innovative than Henry VII in developing legal machinery and institutions with which to control the nobility. Bonds and recognizances or institutions such as the Council Learned at Law were once seen as evidence that Henry VII was a 'new' monarch whose regime was dominated by lawyers and financial officials upon whom he depended to marginalise the unreliable nobility, the traditional royal servants. Some historians have argued that Louis was also a 'new' or 'Renaissance' monarch in this sense, whose reign witnessed similar developments. This, despite the absence from it of the kinds of mechanisms developed by Henry. Instead attention has focused on the Ordinance of Blois which Louis issued in 1499 and the Ordinance of Lyons issued in 1510. These reforming edicts were intended to define the powers of regional officials, to curb corruption and to extend the competence and accountability of royal judges. French customary law, with its wide regional variations, was to be codified and ratified by royal promulgation. Louis also created a new sovereign court or parlement in Provence and raised the equivalent body in Normandy, the Exchequer, to the status of an appeal court. In France royal judicial office conferred nobility on its holder. Louis's reforms, it was said, tipped the balance of power within his administration in favour of a growing bureaucratic or 'robe' nobility and against the 'sword' nobles.
However, recent reappraisals of the views of contemporary legal commentators and of the evidence of widespread activity by the aristocratic families have disproved this thesis. The major noble houses were certainly not as powerfully independent of the monarchy as they had been before the Hundred Years' War but neither were they marginalised by the men of more humble origins entering royal service as judges and financial officials. Rather, the two groups formed an expanded oligarchy which was prepared to deal with monarchy in order to secure for itself the lucrative pensions, positions in the royal household and the myriad of offices in the localities which lay in the crown's gift. In fact most of the 'new' men who did the day to day administrative work for the crown were known to, and even clients of the 'old' nobility. Magnate families such as the La Tremoille continued to work at the heart of Louis's regime, especially in the royal council and in the localities where their status and authority increasingly supported the monarch and underpinned the work of the administrators. The Ordinances themselves, the supposed instruments of royal centralisation, derived ultimately from meetings of the Estates-General called in 1484 and 1506 and several 'Assemblies of Notables' which Louis consulted on the law. The members of these bodies saw the Ordinances not as lessening their status but as the king's recognition of it in exchange for their acknowledgment of his authority. The title 'Father of the People' conferred n Louis by the Estates of 1506 said as much.
Money Matters
While continuing the patronage of all nobles, Louis had also to avoid alienating too much of the crown's revenues. Like Henry VII, Louis was expected to 'live off his own'. He was reasonably successful at this task. He did not make the monarchy profitable in the way Henry was able to, but neither did he impoverish it. Louis inherited a deficit of about 1.4 million livres and left Francis I a deficit of about the same amount – and this despite several very expensive military campaigns of the kind which Henry VII studiously avoided and Louis's reduction of the taille. This was the property tax payable by all commoners except the clergy It was worth about 2 1 million livres a year to the crown in 1498. By 1506 Louis had got it down to around 1.5 million, although it rose again after 1511. This did much for his popularity among the lower orders but was achieved only through increased indirect taxes, tapping church revenues, forced loans and reducing the total value of pensions paid out from 202,000 livres in 1505 to 105,000 livres in 1511. This last measure rather lowered his estimation in the eyes of many nobles.
There was nothing in France to parallel the renowned English system of 'Chamber' finance begun by Edward IV and adopted by Henry VII to increase control over the collection and disbursement of domainal revenues. However, in 1504 and 1508 Louis did introduce fiscal reforms which tightened up procedures for collecting and accounting for taxation. They were particularly aimed at tax officials in the localities who were using a variety of fraudulent practices to collect money over and above that mandated. Eight chief officials, the gens des finances, were to supervise strictly the collection of all the king's revenues. Louis issued no further financial ordinances thereafter. This suggests that the system worked well enough until the end of his reign, but it was overhauled substantially by Francis I.
The Fortunes of War
Louis's greatest financial commitment lay in warfare. This was also the chief means by which his nobles could profit by serving him. His military record is in striking contrast with that of Henry VII .The first Tudor practised essentially defensive war. He fought the battle of Bosworth in 1485 to gain the English crown and the battle of Stoke in 1487 to defend it. Henry did besiege Boulogne in October 1492, ostensibly to assert his claim to the crown of France following Anne of Brittany's marriage to Charles VIII in 1491. To buy him off, Charles offered Henry a pension of 745 000 crowns under the treaty of Etaples. Honour satisfied and coffers groaning, Henry promptly withdrew. Louis continued Henry's pension conducted relatively warm relations with him, although he worried about England's ties with the Holy Roman Empire and Spain. He had good cause to after Henry VIII's accession in April 1509.
Relations with England were important to Louis, but what really fired his imagination was the duchy of Milan. His claim to it derived from the marriage of his grandfather, Louis I duke of Orleans, to Valentina Visconti, the daughter of the then duke. The Sforza family, who had also married into the Visconti family, contested the Valois claim and actually held the duchy. In 1499, having settled his own kingdom, Louis prepared the ground for an invasion through a series of peace treaties and alliances. Twice in as many years hrs armies fought for Milan. Louis made his triumphant entry to the city in October 1499. After a brief return by Ludovico Sforza in 1500, the French recaptured the duchy and then held it for over a decade. During this time, Louis also pursued a dynastic claim on the kingdom of Naples but without lasting effect. He also participated in the League of Cambrai against the Venetians in 1509, scoring a ma]or victory against them at the battle of Agnadello. Thus far he had done what was expected of him as a warrior king.
Louis's fortunes began to fade in 1510. The new pope, Julius II, was determined to recover the papal lands which Borgia predecessor, Alexander VI, had with French help, alienated to his son Cesare. He organised a coalition to throw the French out of Italy altogether. Louis's response was to try to depose Julius through a General Council of the church. The pope promptly excommunicated him and declared a crusade against France in which most of the European princes participated. The French were forced to relinquish Milan in 1512. When Louis tried to recapture it in the spring of 1513 his army was defeated by a Swiss force at Novara. The army's shattered remains scrambled back to France just as Henry VIII invaded Picardy. Louis lost the towns of Thirouanne and Tournai, and his army suffered another, smaller, but still humiliating, defeat during a cavalry skirmish called the Battle of the Spurs. Then in August the Swiss invaded Burgundy and besieged the city of Dijon. They only withdrew on Louis's promise to relinquish his claim to Milan and to pay then a sizeable indemnity. On top of all of this, Queen Anne died in January 1514 leaving Louis no surviving male heir.
Fortunately for Louis, a silver lining to the gloomy cloud appeared. Pope Julius II had died in February 1513. His Medici successor, Leo X, made peace with Louis in the autumn of that year. Maximilian and Ferdinand of Spain followed suit, deserting their erstwhile ally Henry VIII, who was furious. Under pressure from Leo X, Henry dramatically reversed his isolation by becoming Louis's ally. His young and very beautiful sister Mary married Louis in October 1514. Henry's French pension was increased and his prospects brightened considerably. So too did Louis's hopes of an heir.
Renaissance Culture
The French court to which Mary came was reasonably well ordered and steadily developing as the trend-setter in French material culture. Louis appreciated that the monarch's lifestyle had to proclaim his dignity and importance to subjects and foreigners alike. So too did Henry VII. In the design and decoration of his principal palace at Richmond and in his court ceremonies and entertainments, he emulated the fashionable style of the dukes of Burgundy, the former rulers of the Low Countries. Louis also followed the Burgundian model but the frequent contact with Italy during his reign also made Italian models of architecture and decoration influential. Louis's answer to Richmond Palace was the royal chateau at Blois. He rebuilt it in essentially French style but its decoration, especially of the main façade, shows clear Italian influences. These are noticeable in the brickwork, the window decoration, and in the classically-arched main gateway. The Italian sculptor Guido Mazzoni also made an equestrian statue of the king, based on the famous one of Marcus Aurelius, which was set in an Italianate niche above the gateway. Blois inspired Georges d'Amboise and the Marshal de Gie to rebuild their chateaux, at Gaillon and Le Vergier respectively, along similar lines. Louis also attempted seriously but unavailingly to attract Leonardo da Vinci to his service. The most renowned French artist he employed was Jean Perreal, one of whose portraits of the king was presented to Mary Tudor in 1514.
Louis inherited a fine library fro his father, housed in the chateau at Blois, to which he added a number of manuscripts of great antiquity taken from the collection of the dukes of Milan. He purchased numerous Flemish illuminated manuscripts and the library contained over 1,500 items at his death. Scholars such as Janus Lascaris, Robert Gaguin, Aleandro and Guillaume Bude were all patronised by Louis or Anne, although Bude later criticised Louis for his lack of support for the increasingly important humanist studies. Louis was far more interested in a group of more traditional poets and historiographers called the rhetoriqueurs whose poetry and prose was strongly patriotic and who were effectively royal propagandists. Prominent among them was Jean d'Auton, who chronicled Louis's reign just as Bernard Andre did Henry VII's. Another rhetoriqueur was Jean Lemaire de Belges who produced La Illustrations de Gaule. Like Polydore Vergil's Anglica Historia, produced for Henry VII, this very popular work set out the dominant national myth. This was that France was founded by the Trojans and thus was of greater antiquity than Rome. In royal and civic ceremonies, they also glorified Louis's dynasty and his particular qualities. As his reign progressed, and especially in the fight against Julius II, emphasis was laid less upon his chivalric credentials and more upon his divinely ordained authority. The peaceful government over which he presided was portrayed as the direct result of his own virtues blessed by God's favour. This was a traditional claim of monarchy certainly, but one which received renewed and particular impetus under Louis and which would be developed further under Francis. Compared with that of his successor, Louis' artistic and intellectual patronage was not exceptional. He did not influence Henry VII in the direct way that Francis I did Henry VIII. Yet neither king's outlook was insular and their artistic patronage undeniably laid the foundations for the much greater achievements of their sucessors.
Conclusion
Louis XII died on New Year's Day 1515. Despite his apparently fatal vigour with which he took to his third marriage, it provided him with no son. He was succeeded by Francis of Angouleme, during whose reign Louis's was oevrshadowed on every count except. perhaps, popularity among commoners. His various campaigns against Milan were disparaged by the new regime. However, Francis's campaigns may have been more glamorous but ultimately they were no more successful. It would be idle to claim Louis as one of France's great military commanders, but for 12 of his 16 years as king he did practise successful warfare, outdoing the deeds of Maximilian, Ferdinand and Henry VII.
Louis's ambitions were to secure his kingdom politically and to enhance the glory of his dynasty. For him, as for Henry VII, increased financial or judicial controls over the kingdom were means to these ends, not ends in themselves, As the founder of a new dynasty Henry's task was undoubtedly more difficult than Louis's and he showed greater ingenuity in developing methods of making his subjects accountable to him. On the other hand, the need to overcome England s very recent instability gave Henry a freedom to innovate not open to Louis. The composition of the French nobility was certainly changing under Louis, hut he remained dependent upon it in its totality, in his councils and in the localities. The reputations of both Louis and Henry rest finally on their creating a measure of internal security and 'good government' in their realms. Having begun uncertainly, both quickly projected a strong sense of their authority, but the efforts of some historians to characterise Louis as a 'proto-absolutist', anticipating the supposed ambitions of Francis I or even Louis XIV to centralise the state, were wide of the mark. Louis's 'good government' was essentially traditional. It was practised with a fair degree of consultation, some coercion and probably a good deal of persuasion, not least by royal propagandists. The 'unlikely lad' had become the 'Father of the people' – a father who listened, but one who also wished to be obeyed.
Further Reading:
F.J. Baumgartner Louis XII (Macmillan, 1996)
D.L. PotterA History of France 1460-1560: The Emergence of a Nation State (Macmillan, 1995)
B. Quillet Louis XII (Fayard, 1986) - in French
M. Sherman, 'Pomp and Circumstance: Pageantry, Politics and Propaganda in Franc during the Reign of Louis XII, 1498-1515', Sixteenth Century Journal IX, 4 (1978), pp. 13-32