'Living In Truth': The Czech Republic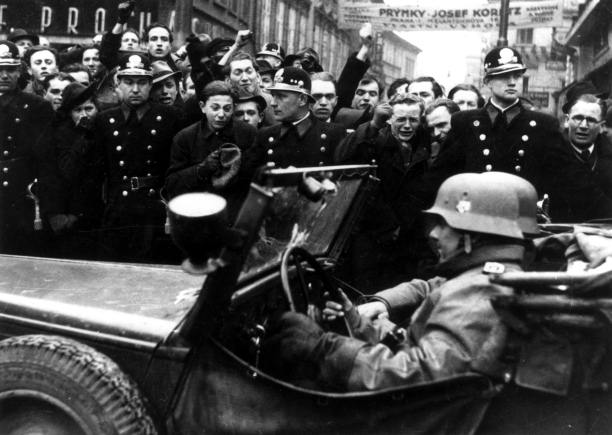 Historical sources come in many forms. One extraordinary example, unearthed recently from the archives of the Norwegian Broadcasting Corporation, is a recording from June 5th, 1939 of a concert given by the Czech Philharmonic Orchestra at the National Theatre, Prague. The orchestra, under the baton of Vaclav Talich, perform a riveting account of Bedrich Smetana's nationalist tone poem, Ma Vlast (My Country). The historical context is all. On March 15th, 1939 Nazi Germany had begun its occupation of Bohemia and Moravia, renamed Der Protektorat Böhmen und Mähren.
The audience's reaction to Talich's thrilling reading of Ma Vlast becomes, then, a symbol of defiance. After each of the work's six movements, the audience's response is increasingly febrile before its ending is met with a spontaneous rendering of the Czech national anthem. It is among the most moving things I have ever heard and its effect is in part due to the gap between what that audience feared might happen to their nation and its people and what we know did happen: the cruel rule from Hradcany of Reinhard Heydrich, Reichsprotektor of Bohemia and Moravia; the aftermath of his assassination in July 1941, including the destruction of the town of Lidice; the grotesque shadowplay of Theresienstadt, the 'model' Jewish settlement that was in reality a transit camp for Auschwitz. Yet even Theresienstadt, or Terezin in Czech, was home to an extraordinary cultural life, a defiant celebration of humanity in the midst of its enemies. Viktor Ullman wrote Der Kaiser von Atlantis there, a chamber opera that has become part of the repertoire since its premiere in Amsterdam in 1975, but which was refused permission to be performed in the camp because of its allegorical allusions to the rise of Hitler. Hans Krasa and Pavel Haas also produced works there that, in better times, would have pointed towards major international careers as composers.
Czech suffering did not end in 1945, of course. They endured another four decades of a different, more bovine form of totalitarian rule before their Velvet Revolution of 1989 brought them once more into the family of independent sovereign nations. The death late last year of the first Czech president of that new era, Vaclav Havel, a moral giant determined that his country should 'live in truth', reminds us of the virtues of the long view and the limitations of pragmatism. The historian Norman Davies in his book Vanished Kingdoms points out the perils of being a small nation, but the defiance of the Czechs, typified by that night of June 1939 and their ultimate victory half a century later, gives them a moral standing that few other nations possess.
From The Archive:
Michael Simmons draws on many years experience of living in, and reporting from, central Europe to look back at the upheavals in Czechoslovakia of 1968.