Nelson was born on 29 September 1758.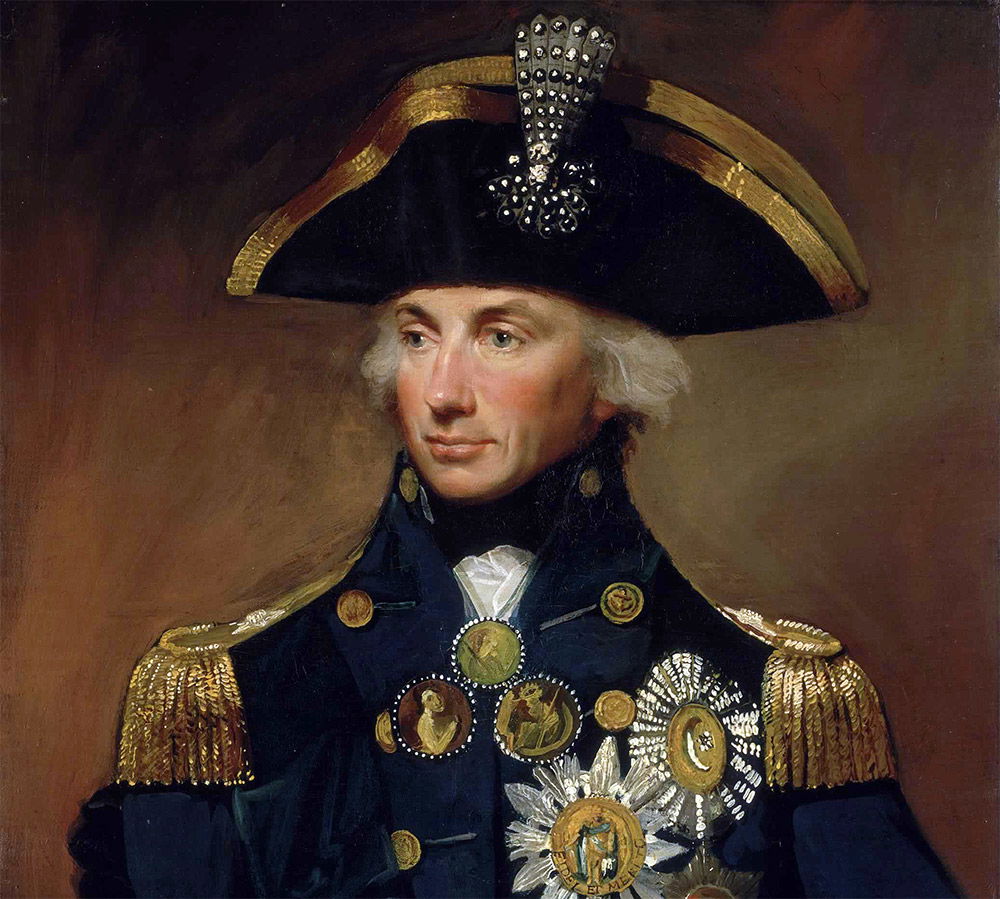 The most revered hero in the history of the Royal Navy grew up in the North Norfolk countryside, where his father, Edmund Nelson, was the rector of Burnham Thorpe. His mother, Catherine Suckling, was the daughter of a London clergyman. He was their fourth surviving child and his mother had brought the family some useful connections. Catherine Suckling's grandmother was a sister of Sir Robert Walpole, George II's prime minister, and the name Horatio came from Horatio, second Lord Walpole, the new baby's godfather.
Meanwhile, Catherine Suckling's eldest brother Maurice was making an exciting career in the navy. It was news of his exploits that inspired his physically frail, but lively-minded, nephew.
Young Horatio was sent at first to the grammar school in Norwich. His mother died when he was nine, leaving her eight children to the care of her inadequate husband. A spirited boy, he made up his mind to go to sea and, in March 1771, he joined Captain Suckling's ship, the Raisonnable, as a midshipman. When he clambered up the warship's towering side, the gangway's ropes were too thick for his twelve-year-old hands to close round. It was Captain Suckling who made sure that Horatio got a good education in seamanship and his first opportunities for command. Although he suffered all his life from seasickness, the sea proved to be his element and the Napoleonic Wars gave him his opportunity. The whole nation went into mourning when he was killed at the Battle of Trafalgar in 1805 at the age of forty-seven.
Trafalgar ended for ever Napoleon's hope of having sufficient naval control of the English Channel to mount an invasion of England. Nelson's earlier annihilation of the French fleet at the Battle of the Nile in 1798, by stranding Napoleon's army in Egypt without lines of communication to France, quashed his plans for expanding French power in the Middle and Far East.